Uncover the Best Portable Projector Reddit 2023
By XGIMI Tech - 2023-07
Introduction
Are you on the hunt for the best portable projector of 2023? Look no further than the insights shared by Redditors, the internet's go-to community for unbiased opinions and firsthand experiences. Dive into the world of Reddit's top recommendations and discover why XGIMI projectors reign supreme among portable projector enthusiasts. With their exceptional image quality, impressive portability, and rave reviews, these projectors have captivated Redditors and are poised to elevate your entertainment experience. Don't miss out on the inside scoop from Reddit's most discerning users – join us as we uncover the best portable projector Reddit has to offer!
This comprehensive article explores Redditors' top picks for the best portable projectors and delves into their key insights and user experiences. With a focus on XGIMI projectors, we highlight the XGIMI HORIZON Pro, XGIMI MoGo 2 Pro, and XGIMI Halo+ as the top-rated choices among the Reddit community. Discover the must-have features, pros and cons, and practical tips shared by Redditors to help you decide when selecting your portable projector. Get ready to transform your viewing experience with Reddit's best portable projector!
Understanding the Power of Reddit for Product Recommendations
Reddit, with its community-driven nature, is a unique platform that fosters open discussions and sharing of opinions. It consists of various subreddits dedicated to specific topics, including portable projectors. These subreddits act as hubs where users can ask questions, seek advice, and share their experiences with different products. The community aspect of Reddit encourages diverse perspectives, making it an excellent resource for gathering insights on portable projectors.
When researching portable projectors, Reddit offers distinct advantages over other platforms. The diverse user base ensures a wide range of opinions and experiences, giving you a comprehensive view of the product landscape. Redditors often provide honest and unbiased reviews, as they have no vested interest in promoting a particular brand or product. This authenticity makes it easier to find genuine recommendations and avoid biased marketing materials.
Navigating and making the most of Reddit's discussions and recommendations requires familiarity with the platform. By understanding the subreddit structure and utilizing search tools, you can effectively find relevant talks and posts about portable projectors. Subscribing to specific subreddits dedicated to projectors or home theater setups lets you stay updated on the latest discussions and recommendations from fellow enthusiasts. Actively engaging in these discussions by asking questions and sharing your experiences can also help you build connections and gain valuable insights from the Reddit community.
Compilation of Redditors' Top Picks for the Best Portable Projectors
XGIMI HORIZON Pro: Redditors' Top-Rated Portable Projector
Due to its impressive specifications, the XGIMI HORIZON Pro has earned its status as the top-rated portable projector among Redditors. This projector boasts a native 4K resolution, delivering stunningly sharp and detailed visuals that bring your favorite movies, shows, and games to life. With its vibrant colors and excellent contrast, the HORIZON Pro ensures an immersive viewing experience. Its portability is a standout feature, allowing you to easily take it on the go and set up your theater wherever you desire. The long battery life ensures extended usage without constant charging, and the built-in speakers provide high-quality audio to complement the visuals.
XGIMI MoGo 2 Pro: Another Highly Recommended Portable Projector
Redditors rave about the XGIMI MoGo 2 Pro for its exceptional performance and feature set. This compact portable projector packs a punch with its impressive specifications. It features Android TV compatibility, providing access to a wide range of streaming apps and content. The MoGo 2 Pro offers high-definition image quality with its 1080p resolution and supports HDR for enhanced color and contrast. Its built-in battery ensures portability, allowing you to enjoy your favorite content without the constraints of power outlets. The integrated Harman-Kardon speakers deliver rich, immersive audio, completing the cinematic experience.
XGIMI Halo+: A Popular Choice Among Redditors
The XGIMI Halo+ has garnered popularity among Redditors for its impressive features and versatility. This projector offers a bright and sharp image with its 1080p resolution and supports HDR for vivid and lifelike visuals. Its compact design makes it highly portable, allowing you to carry it wherever you go effortlessly. Redditors appreciate the long battery life of the Halo+, which ensures extended usage without the need for frequent recharging. Additionally, the projector supports various streaming apps, enabling a wide range of content options to suit your entertainment preferences.
Key Insights and User Experiences Shared by Redditors
Standard features and specifications Redditors prioritize in portable projectors.
Redditors have identified several key features and specifications that they prioritize when considering portable projectors. These include:
● Image Quality: Redditors place a high emphasis on image quality, including factors such as resolution, color accuracy, and contrast. They appreciate projectors that deliver sharp, vibrant, and detailed visuals for an immersive viewing experience.
● Portability: Portability is a crucial factor for Redditors, as they seek projectors that are lightweight, compact, and easy to transport. Portability allows for flexibility in using the projector in different locations and settings.
● Connectivity Options: Redditors value projectors that offer various connectivity options, such as HDMI, USB, and wireless connectivity, to connect to different devices and sources quickly.
● Battery Life: Long battery life is a sought-after feature for portable projectors, enabling extended usage without constant recharging. Redditors appreciate projectors with sufficient battery capacity for extended movie marathons or outdoor gatherings.
Pros and cons highlighted by Redditors for their recommended projectors
Redditors provide valuable insights into the pros and cons of the portable projectors they recommend.
Some common pros highlighted include:
● Excellent Picture Quality: Redditors praise projectors that deliver sharp, vibrant, and immersive visuals, replicating the cinematic experience at home or on the go.
● Easy to Use and Set Up: Redditors appreciate projectors that have user-friendly interfaces, simple setup processes, and intuitive controls, allowing for hassle-free usage.
● Versatility: Redditors value projectors that offer versatility in content compatibility, supporting various streaming apps, and providing connectivity options for different devices.
As for cons, common concerns raised by Redditors include the following:
● Limited Built-in Speaker Performance: Some Redditors note that while portable projectors often have built-in speakers, the audio quality may not match the visual experience. They suggest using external speakers for better sound quality.
● Ambient Light Sensitivity: Redditors mention that specific projectors may struggle in well-lit environments, impacting the overall image quality. They advise optimizing the viewing conditions for the best results.
Real-life experiences and tips shared by Redditors for using portable projectors
Redditors generously share their real-life experiences and practical tips for using portable projectors effectively. These insights include:
● Projection Surfaces: Redditors recommend using proper projection surfaces, such as projector screens or smooth white walls, to enhance image sharpness and clarity.
● External Speakers: To improve audio quality, many Redditors suggest connecting external speakers or utilizing audio output options for a more immersive sound experience.
● Viewing Distance and Positioning: Redditors emphasize finding the optimal viewing distance and projector positioning to achieve the best image size and focus.
● Ambient Lighting: Some Redditors advise creating a controlled lighting environment to maximize the projector's performance, especially in darker settings, for enhanced contrast and image clarity.
Redditors' shared experiences and tips provide valuable insights and practical advice for users looking to make the most of their portable projectors.
Factors to Consider When Choosing a Portable Projector Based on Reddit Recommendations

It is crucial to analyze recurring themes and preferences among Redditors to make an informed decision based on Reddit recommendations. These include image quality, portability, connectivity options, and battery life. Understanding the trade-offs and individual needs for different use cases to choose the projector that suits specific requirements. Redditors' reliability, customer support, and warranty feedback provide valuable insights. Evaluating the manufacturer's reputation, responsiveness to customer queries, and warranty terms can contribute to a confident purchase decision.
XGIMI Portable Projector
Experience the future of projection technology with XGIMI portable projectors, featuring cutting-edge innovations and sleek designs that blend style with performance.
Hollywood-Standard Visuals: With 400 ISO lumens, integrated D65 color temperature standard adopted by Hollywood, and a 90% DCI-P3 color gamut, all colors are restored in brilliant, lifelike detail.
Seamless Setup, Smart Projecting in a Snap: Our new ISA 2.0 technology ensures you never miss a moment of your favorite movies, TV shows, or games.
8W Speakers with Dolby Audio: MoGo 2 Pro offers a deeply immersive and cinematic audio experience thanks to its built-in dual 8W speakers with Dolby Audio.
Smooth Android TV 11.0 and 3D Movies at Home: Decodes 4K video seamlessly and supports 3D content. Moreover, the upgraded Android TV 11.0 provides the ultimate user-friendly viewing experience.
Movies on the Go: Easily connect MoGo 2 Pro to your power bank, allowing you to move it to different rooms or take it on your next outdoor adventure.
Cinematic Visuals for Only $399: MoGo 2's 400 ISO lumens, integrated D65 color temperature standard, and 90% DCI-P3 color gamut offer a cinematic big-screen experience with bright, colorful images.
Plug and Play: Let MoGo 2 do the work for you. With our industry-leading ISA 1.0 technology, enjoy the easiest projector setup experience.
Movies on the Go: MoGo 2 connects to your power bank and is easy to move to different rooms or during your outdoor adventures.
8W Speakers with Dolby Audio: MoGo 2's built-in dual 8W speakers with Dolby Audio provide impressive sound, helping you immerse in your favorite movies, music, and more!
Android TV 11.0, Thrilling 3D Movies at Home: MoGo 2 decodes 4K video smoothly and supports 3D content. With the upgraded Android TV 11.0, you get the ultimate user-friendly experience.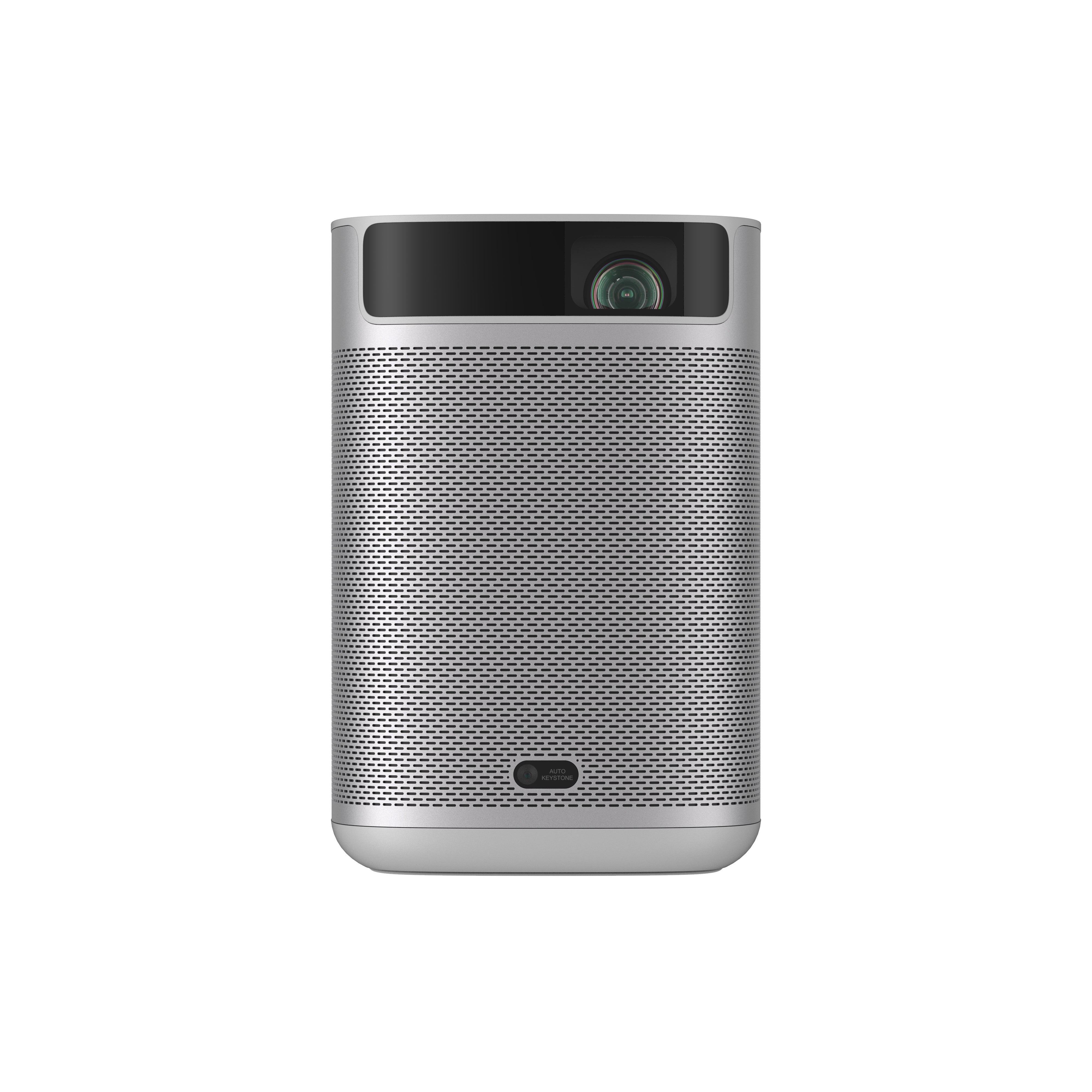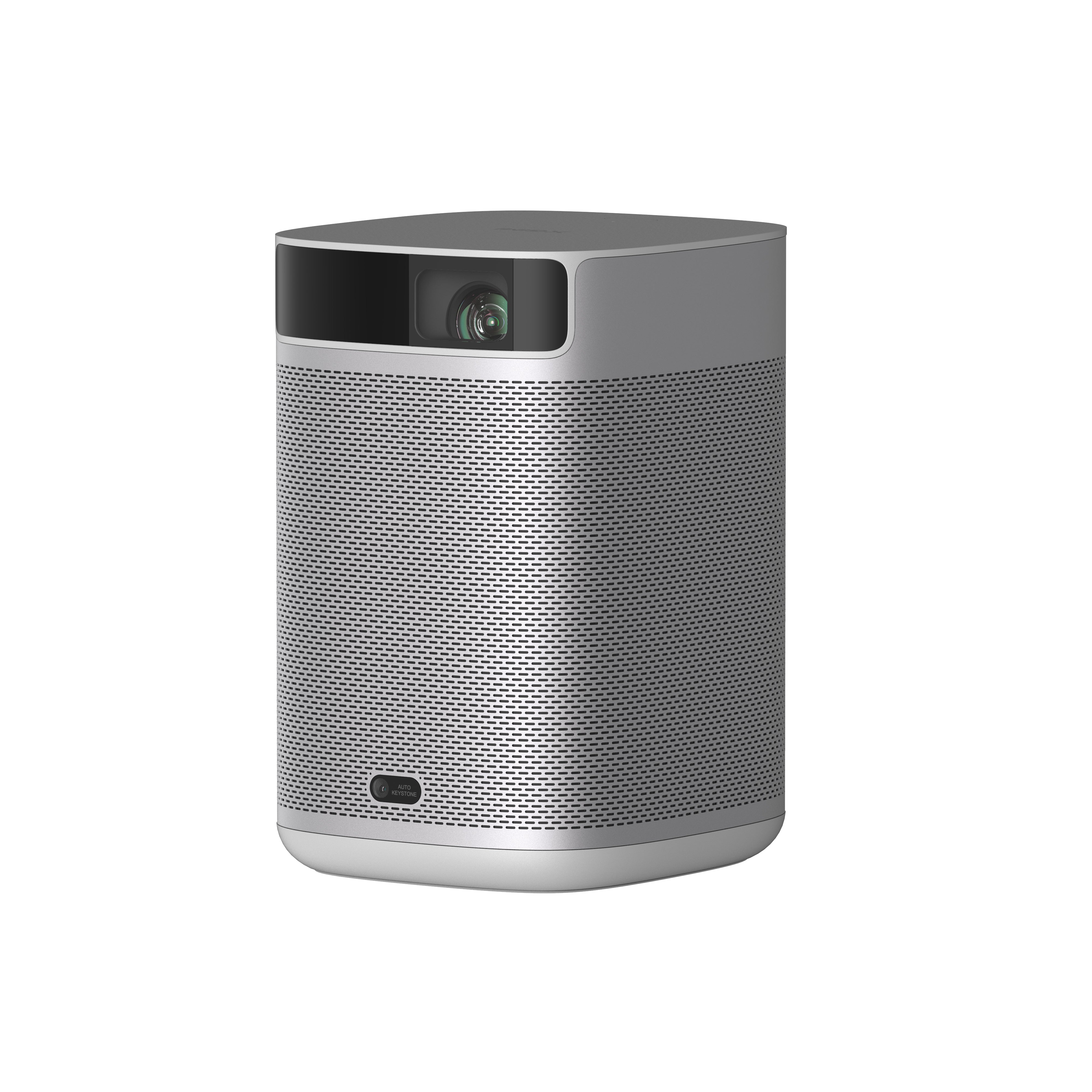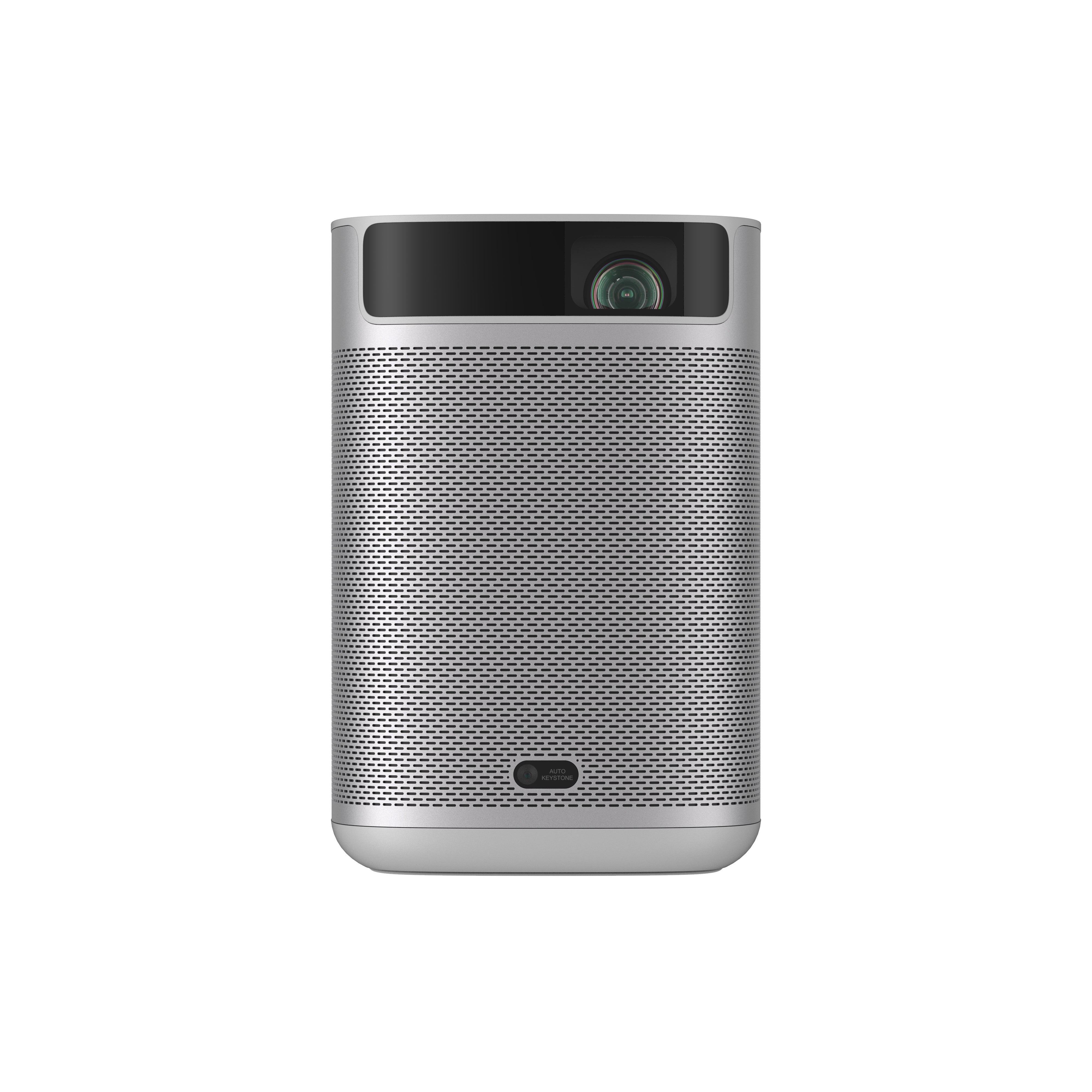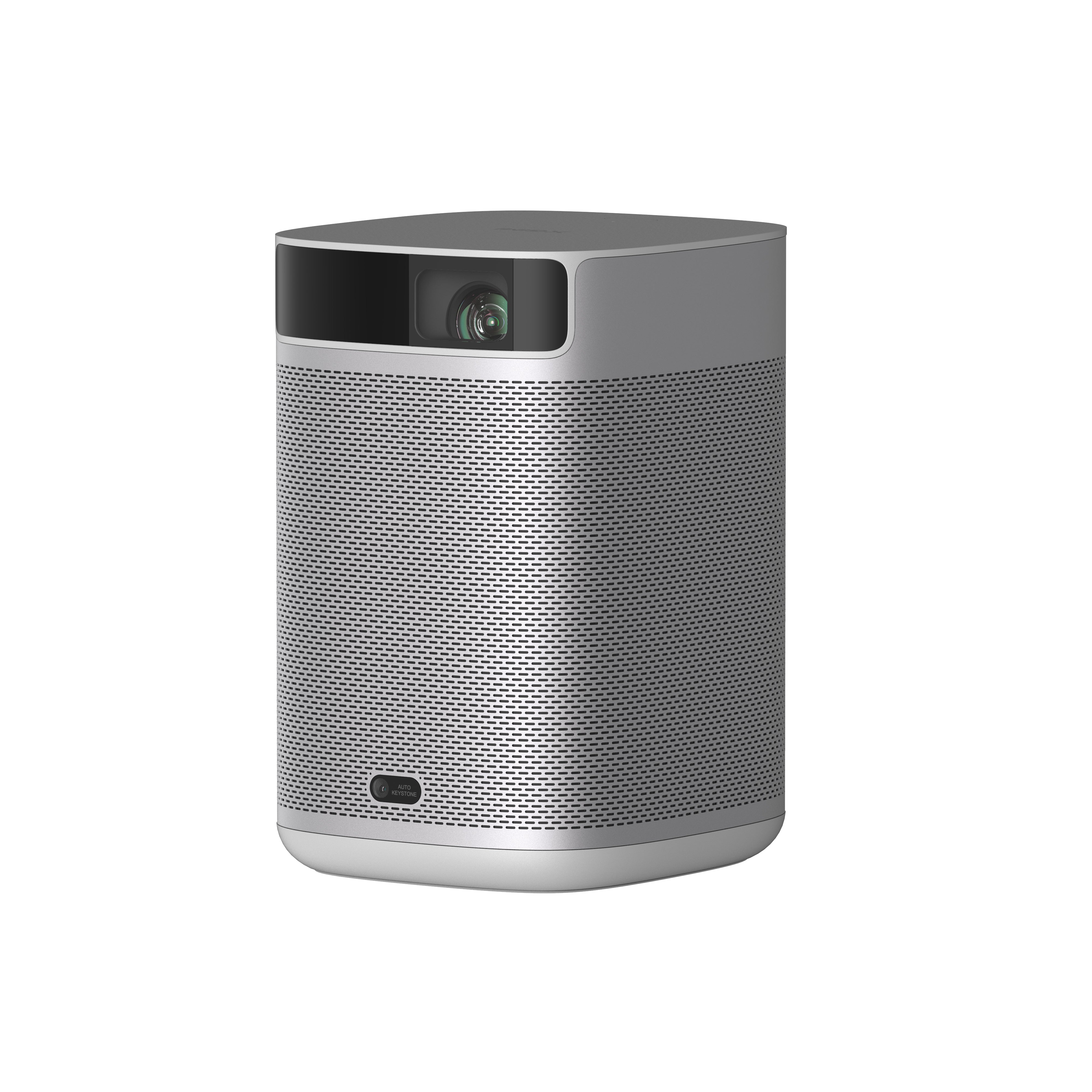 Conclusion
Reddit is a powerful platform for gathering recommendations and insights on portable projectors. The top-rated XGIMI projectors, including the XGIMI HORIZON Pro, XGIMI MoGo 2 Pro, and XGIMI Halo+, have garnered significant praise from Redditors. By considering Redditors' experiences, preferences, and practical tips, users can make an informed choice and uncover the best portable projector that meets their needs. Discover the power of Reddit's community-driven recommendations and elevate your viewing experience with the best portable projector Reddit offers.
Get €10 off Your Next Purchase
Join the XGIMI Community Today!