Choose Portable TV Projector for On-the-Go Viewing
By XGIMI Tech - 2023-07
Introduction
Entertainment on the move contributes enormously to enhancing your travel experience. It facilitates social connection and makes travel memorable. There's a wide range of entertainment content to choose from, including series, films, video games, and TV shows. The ideal way to get the most out of your entertainment content is to project it onto a large screen. This is now possible thanks to technological advances that have enabled the design and manufacture of compact, powerful portable TV projectors. These devices enable you to watch your TV series on a large screen while on the move. This article explains the benefits of portable TV projectors and their applications.
Part 1. The Power of Portable TV Projectors
The XGIMI portable TV projector is acclaimed for its performance. It meets the needs of users of streaming, video-on-demand, and gaming platforms looking for more flexible ways to consume their favorite content.
How portable TV projectors revolutionize entertainment
The portable TV projector has revolutionized entertainment in several ways. By projecting images onto a large support (screen or flat surface), this type of projector offers an immersive cinematic experience. The small TV projector gives you a more immersive feeling than a traditional projector, no matter what you are being watched (TV shows, video games, or soap operas). It delivers a high-quality image. The flexibility of the portable TV projector means you can find the perfect image size for your screen.
The brightness of XGIMI portable TV projectors enables the faithful rendering of different colors. The portable TV projector guarantees a better viewing experience on the move. The portability of these projectors makes entertainment on the move a reality. With its compact size, you can take your portable TV projector with you wherever you go.
Versatility and convenience of on-the-go viewing experiences
The TV projector is also known for its versatility. You can use it for a variety of occasions. It's ideal for video games, home movie nights, learning sessions, business presentations, and more. Whatever the situation, portable TV projectors are a true all-in-one entertainment solution for an unforgettable journey. They meet a wide range of needs. Usually equipped with an automatic configuration system, portable TV projectors are easy to set up.
Part 2. Advantages of Portable TV Projectors
There are many advantages to small TV projectors. Here are just a few of them.
Enhanced screen size and immersive viewing experience
Portable TV projectors are been equipped with an adjustable screen. This means you can adjust the screen size to suit your needs. For personal use, you can opt for a smaller image. But you can also enlarge it for an immersive cinematic experience. These projectors offer great viewing flexibility. Watching movies, TV shows, series, or playing video games on the big screen is more impressive and engaging.
Flexibility in various settings (outdoor events, travel, camping, etc.)
Small TV projectors are usually equipped with a battery with good autonomy. This makes them easy to use on the move. The XGIMI HD portable projector is a versatile, mobile solution. You can use it at an outdoor event while traveling or camping.
Multiple connectivity options for seamless content streaming
A portable TV projector also offers several connectivity options. This means you can use your projector with a variety of devices. This device is compatible with media players, smartphones, laptops, and game consoles. This gives you the option of broadcasting content from a variety of sources. Wireless connectivity and a range of connectivity ports (USB, HDMI, VGA, and audio) are also features of portable TV projectors.
Part 3. Factors to Consider When Choosing a Portable TV Projector
There are many models of XGIMI portable TV projectors on the market. Several parameters are the most important to mind when choosing your small TV projector.
Key features to look for (brightness, resolution, contrast ratio)
Brightness, resolution, and contrast ratio are the main features to consider when buying your portable TV projector. The clarity of the projected image depends on how bright the projector is. This can be measured in lumens. If you plan to use your portable TV projector in brightly lit environments, you need to choose a device with high brightness. This guarantees better visibility. Resolution determines image sharpness. Your choice will depend on your needs. You need to consider the content you want to project.
You also need to pay attention to the contrast ratio. This is the difference between the brightest and darkest parts of the projected image. A good contrast ratio ensures accurate color and detail. The best image quality comes from a portable TV projector with a high contrast ratio.
Portability and battery life considerations
One of the main advantages of a portable TV projector is its portability. So you need to watch out for the projector's weight and size. It needs to be compact and light enough to be easy to carry. This is particularly important when you plan to use your projector to project content on the move.
You should also check the projector's battery life. Your portable TV projector should have a long battery life so that you can use it without recharging it frequently. Remember, it's sometimes difficult to access a power outlet when you're on the move.
Compatibility with different devices and content sources
When choosing your portable TV projector, you also need to ensure compatibility with different devices and content sources. To do this, you need to check the small TV projector's connectivity options. In addition to wireless connectivity, the device should have the necessary ports (HDMI, USB, VGA, or others) to connect your various devices. You need to be able to stream content from many sources, including media players, smartphones, game consoles, and laptops.
You should also check the sound quality of the device. If it doesn't meet your expectations, you'll need to consider an external audio system for a more immersive audio experience.
Part 4. Use Cases and Possibilities with Portable TV Projectors

Small TV projectors offer a wide range of applications. Here are some of the most common applications.
Outdoor movie nights and backyard gatherings
Portable TV projectors can be used at outdoor events. They're ideal for garden movie nights, outdoor parties, or backyard gatherings. They help create an entertaining and convivial atmosphere for everyone.
These devices can also transform your room into a cinema, allowing you to enjoy your favorite series and films. You can also play video games with a wide range of support. It offers an immersive experience without leaving your home.
Travel and camping adventures
The portability of portable TV projectors makes them ideal for travel and camping adventures. They let you enjoy your favorite TV series, movies and shows even when you're on the move, making for an enjoyable outdoor entertainment experience.
Business presentations and educational purposes
Portable TV projectors can also be used for professional presentations. They are the ideal choice for professionals looking to convince investors through a good presentation. Slides, videos, and graphics can be projected with unparalleled clarity and sharpness by them.
Trainers, teachers, and students can also use portable TV projectors to project educational videos, teaching resources, and interactive presentations. They help create a more dynamic learning environment.
XGIMI Portable Projector
Imagine the convenience of having a portable entertainment system that you can take with you anywhere. Whether you're going on a camping trip, organizing a backyard movie night, or even giving a business presentation, the XGIMI portable projector has got you covered.
Hollywood-Standard Visuals: With 400 ISO lumens, integrated D65 color temperature standard adopted by Hollywood, and a 90% DCI-P3 color gamut, all colors are restored in brilliant, lifelike detail.
Seamless Setup, Smart Projecting in a Snap: Our new ISA 2.0 technology ensures you never miss a moment of your favorite movies, TV shows, or games.
8W Speakers with Dolby Audio: MoGo 2 Pro offers a deeply immersive and cinematic audio experience thanks to its built-in dual 8W speakers with Dolby Audio.
Smooth Android TV 11.0 and 3D Movies at Home: Decodes 4K video seamlessly and supports 3D content. Moreover, the upgraded Android TV 11.0 provides the ultimate user-friendly viewing experience.
Movies on the Go: Easily connect MoGo 2 Pro to your power bank, allowing you to move it to different rooms or take it on your next outdoor adventure.
Cinematic Visuals for Only $399: MoGo 2's 400 ISO lumens, integrated D65 color temperature standard, and 90% DCI-P3 color gamut offer a cinematic big-screen experience with bright, colorful images.
Plug and Play: Let MoGo 2 do the work for you. With our industry-leading ISA 1.0 technology, enjoy the easiest projector setup experience.
Movies on the Go: MoGo 2 connects to your power bank and is easy to move to different rooms or during your outdoor adventures.
8W Speakers with Dolby Audio: MoGo 2's built-in dual 8W speakers with Dolby Audio provide impressive sound, helping you immerse in your favorite movies, music, and more!
Android TV 11.0, Thrilling 3D Movies at Home: MoGo 2 decodes 4K video smoothly and supports 3D content. With the upgraded Android TV 11.0, you get the ultimate user-friendly experience.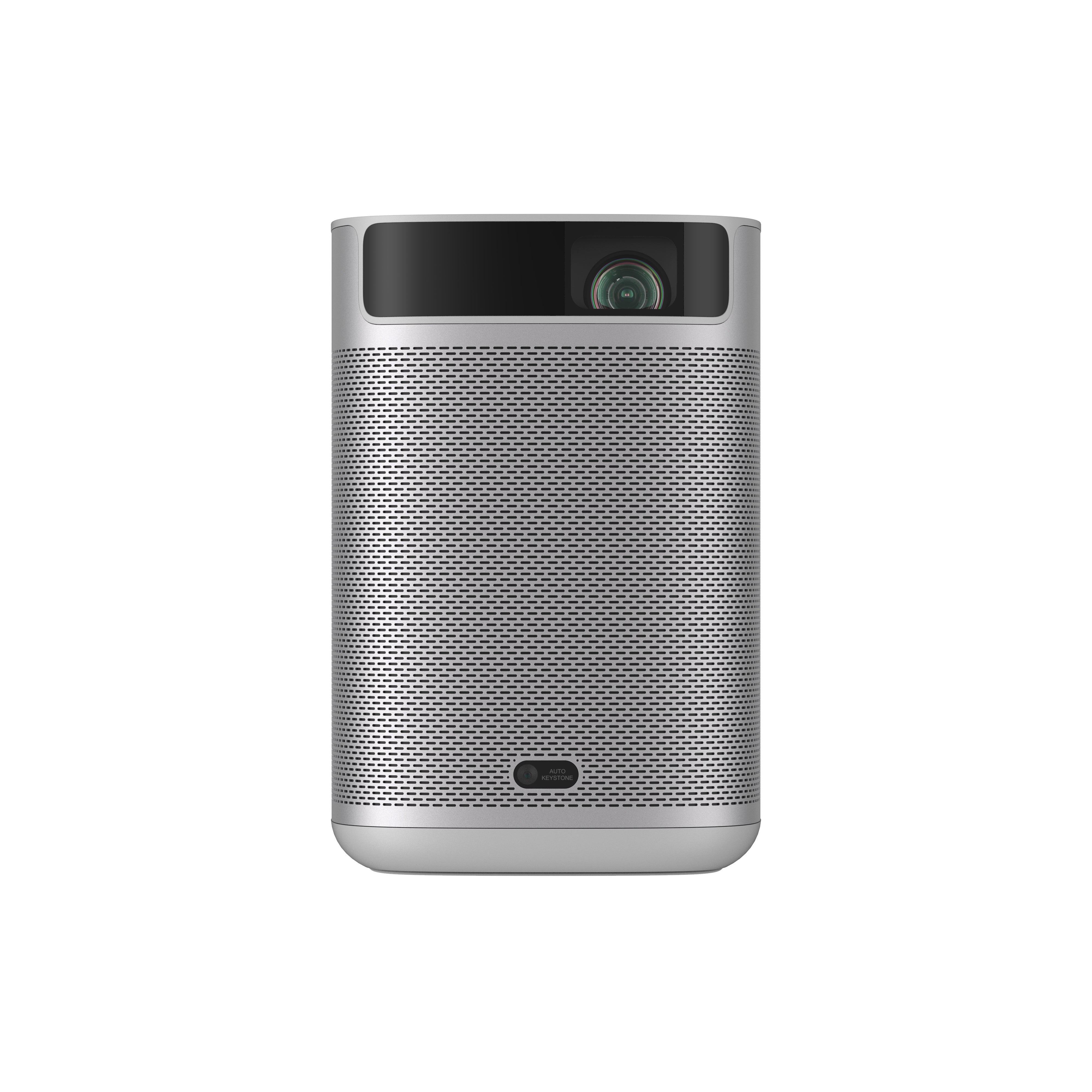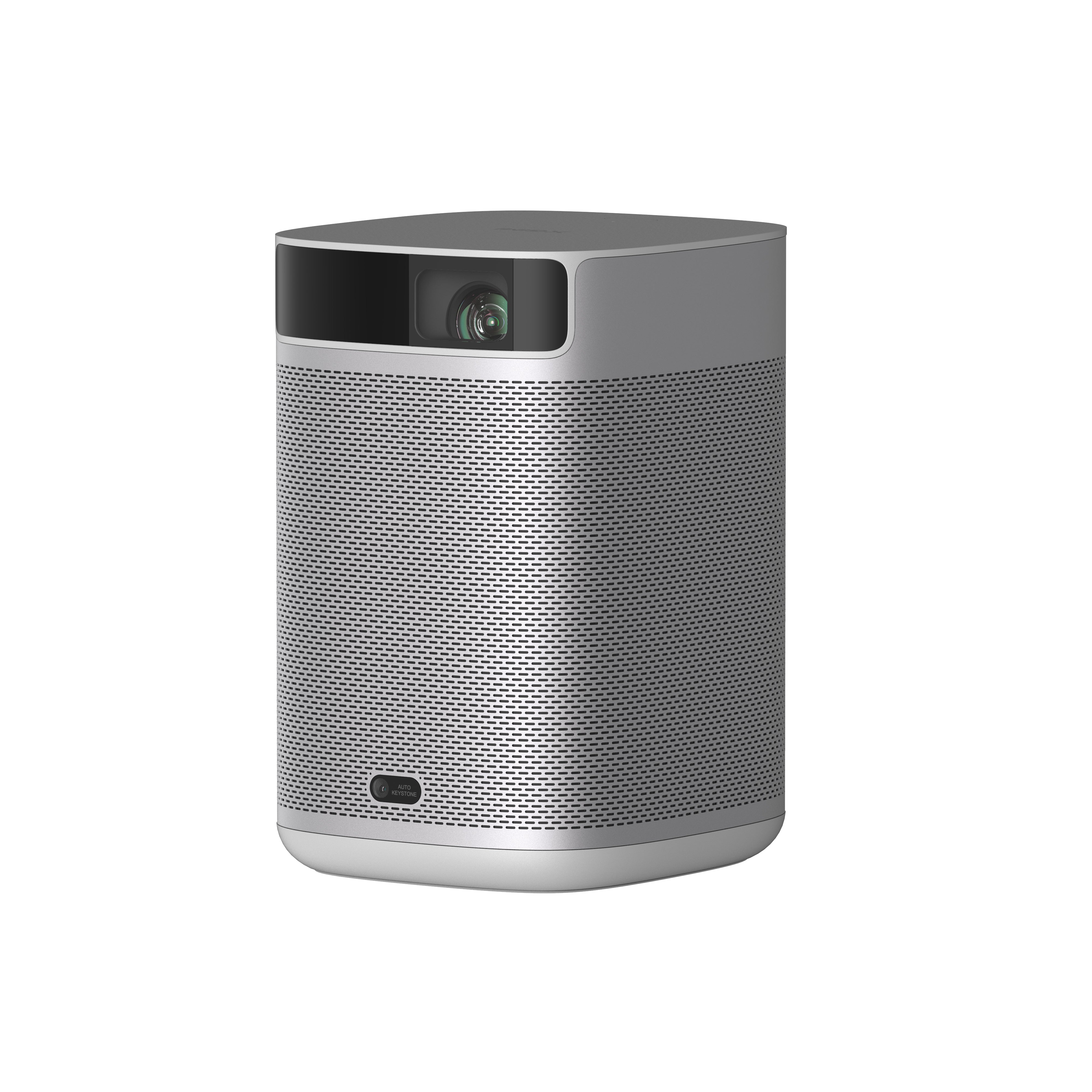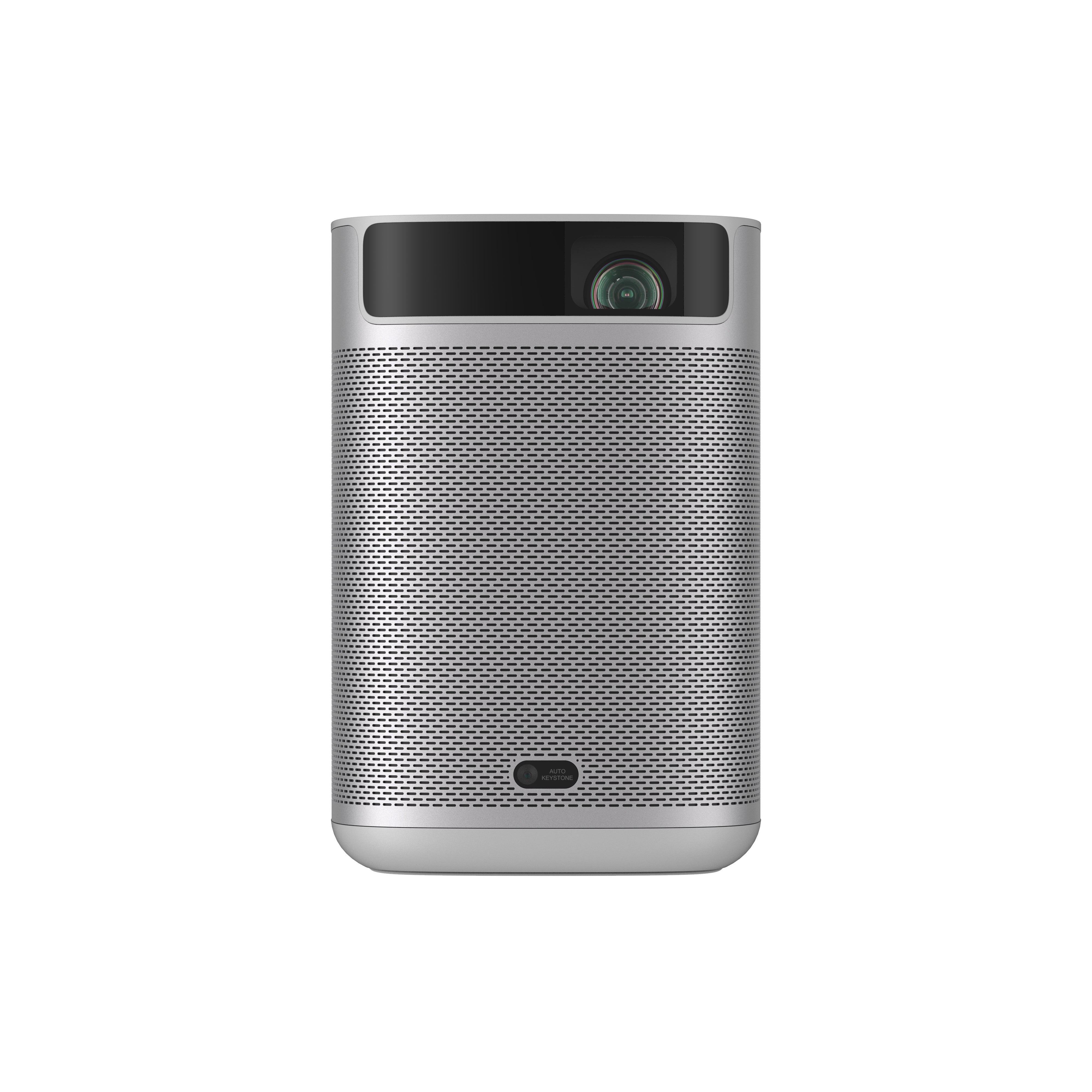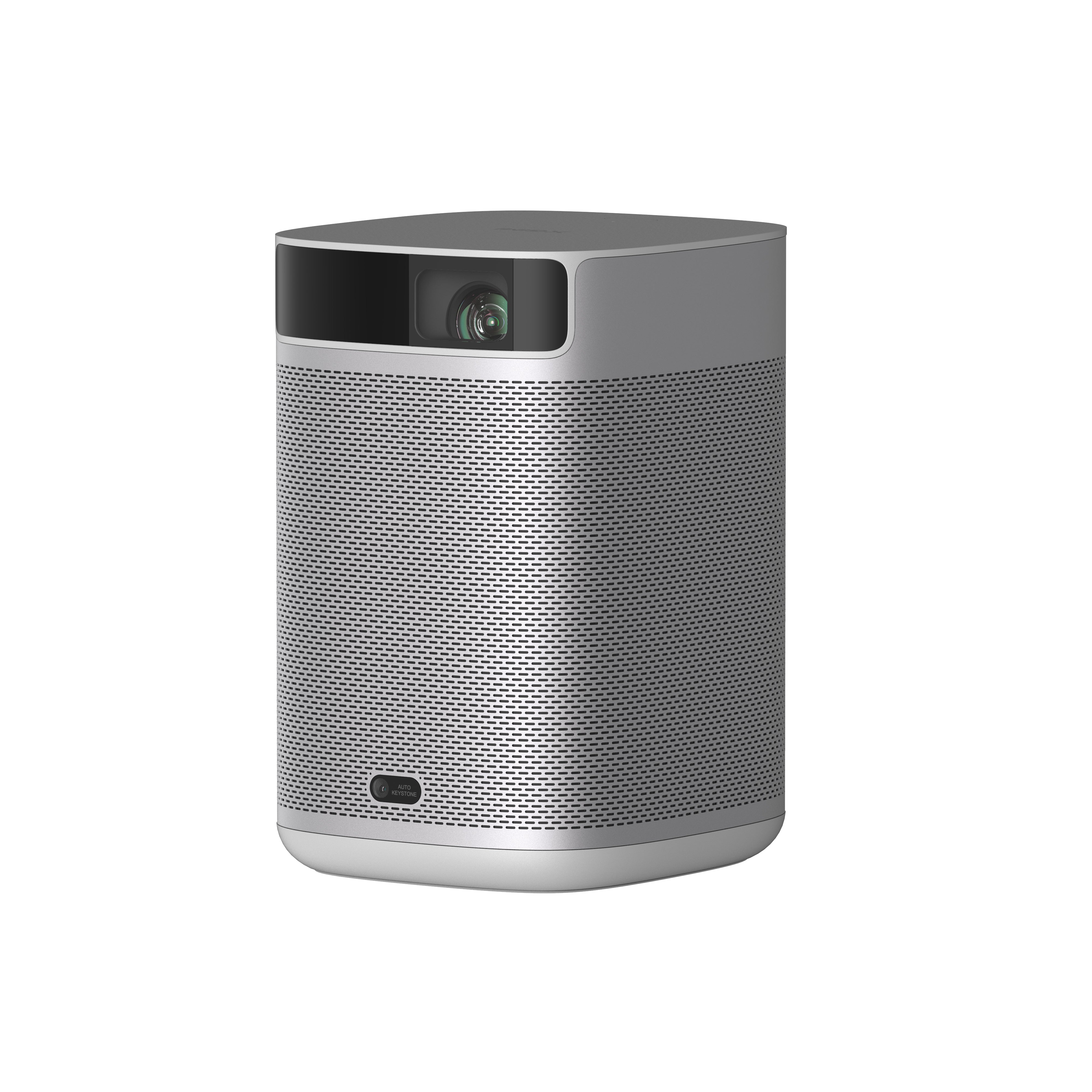 Conclusion
In short, the portable TV projector is a highly versatile device that can be used for diverse occasions. It allows you to enjoy an immersive viewing experience while traveling. Its portability and flexibility make it easy to use. The portable TV projector's multiple connectivity options also make it compatible with different content sources. However, to make sure you choose the XGIMI portable TV projector that's right for you, please consider the following selection criteria.
Get €10 off Your Next Purchase
Join the XGIMI Community Today!