Find out Cheap Portable Projector for Every Occasion
By XGIMI Tech - 2023-07
Introduction
Cheap psychologically implies that the good is of dubious quality. But you can make a low-cost purchase without regretting it later. Whatever your budget, you can buy an inexpensive portable projector and be satisfied with its performance. That means you can take it anywhere and use it without worrying too much. All you need to know is what to base your choice on.
This article is ideal to guide you in your purchasing decisions. Find out about the various capabilities of portable projectors and how to make the right choice by choosing the best cheap portable projector. Let's discover the affordable world of projectors!
Part 1. Benefits of Portable Projectors
Say goodbye to bulky, hard-to-transport large-format projectors. Today, you can have the most compatible projector with your needs, easy to move around, and easy to use. Indeed, the new portable projectors are a real breakthrough in video projection worldwide. Here are just a few of the advantages they offer.
Versatility and convenience
The portable projector is a versatile tool, depending on how it's used. For professional or personal use, the portable projector is a major asset. Use it to present a meeting or class, to work better at home, or to watch videos with friends and family.
Likewise, portable projectors are lightweight enough to be easily transported, making them ideal for use on the move. The image and sound quality are constantly improving, guaranteeing a comfortable projection experience.
Creating immersive entertainment experiences
Everything is designed to ensure your satisfaction while adapting to your environment. The portable projector can work well even in a tight or awkward space. Brightness, sharpness, and clarity of sound can enhance your entertainment time. And with its new built-in functions, it's even easier to use, ideally giving you an experience worthy of a movie theater.
Part 2. Factors to Consider When Choosing a Cheap Portable Projector
If you want to be satisfied with your purchase, there are several criteria you need to take into account. How you want to use the portable projector will help you make the right choice. Here are a few pointers to help you make the right choice.
Budget-friendly options without compromising quality
You want to enjoy the benefits of a good portable projector without breaking the bank! The best projectors are generally available at a high price, but it's not impossible to find a cheap portable projector that's also of good quality. As demand is high, portable projectors are easy to find at lower prices. So, of course, you can enjoy the total comfort of a quality device without necessarily paying a hefty sum. All you need to know is how to choose.
Essential features to look for (brightness, resolution, connectivity)
Some features can help you pick the right projector for your needs. Here are a few of the main selection criteria that will be most useful.
Brightness: For brightness, we recommend choosing a projector with a brightness of over 200 lumens. This ensures a bright, visible image, even in a setting that's not dark enough for projection. The higher the luminosity, the brighter and more visible the image.
Resolution: High resolution means first-rate image quality. For sharp images with clearly discernible characters, look for a projector with good resolution (from 480p to 1080p or higher).
Connectivity: It's best if your projector has an HDMI and USB port, so you can connect it to other devices. Ensure compatibility with the devices you want to connect it to.
Considerations for portability and ease of use
With a portable projector that's light and compact enough, it's easy to take it wherever you want, and you can set it up with ease. Portable projectors have rechargeable batteries and can be plugged into a wall socket, making them easy to use. They also embrace new technologies, which sets them apart from classic projectors. Some portable projectors also have Wi-Fi and Bluetooth for wireless connectivity, and their size helps you optimize your space.
Part 3. Use Cases for Cheap Portable Projectors
Outdoor movie nights and backyard gatherings
The prowess that a traditional projector just can't match. Because it's easy to transport and install, it's easy to use anywhere. So you can move it around your backyard or take it on a camping trip far from civilization. What's more, it has a rechargeable battery and is perfectly suited to hostile environments. Everything you need for use in any setting.
Business presentations and educational purposes
Video projectors have already proved their worth in business meetings and classroom lessons. A portable projector is compact, so it's easy to transport and doesn't take up much space. The fact that it's easy to set up saves time, so you can get things done faster. Space management is important for business meetings and courses, given the environment in which the project takes place, usually a room. Depending on the room screen and plug position, a portable projector can be easily set up without taking up too much space. Its brightness and resolution enable you to show presentations in greater detail.
Gaming and multimedia experiences
The portable projector's adaptability lets you play or watch your content, whatever your environment. You'll enjoy a crisp, clear image whenever you use it. The portable projector provides you with an undisturbed, detailed experience at the most intense moments.
Find out XGIMI Portable Projector
XGIMI portable projector is compact, lightweight, and easy to set up. It's designed with portability in mind, making it a perfect companion for your travels, parties, or any on-the-go entertainment needs.
Ideal for your home, ideally for use at any time of day. With a 120" screen, this projector can display very sufficient details. Its colors are bright and vivid, with 400 ISO lumens. Likewise, it has built-in surround speakers giving you access to double-sided, three-dimensional sound. It also has a D65 temperature standard that matches Hollywood's. It has also been equipped with enhanced ISA2.0 technology, all to make your experience as pleasant as possible.
When it comes to brightness, Halo+ outshines other spotlights. It's quite portable and can be quickly installed in any setting. You get Full-HD quality resolution and a brightness of 900 ANSI Lumens. Its built-in 59 W battery gives you 2 hours and 30 minutes of autonomy, so you can use it even where there's no electrical power available. Enjoy the sweet sound of two Harman Kardon 5W active speakers.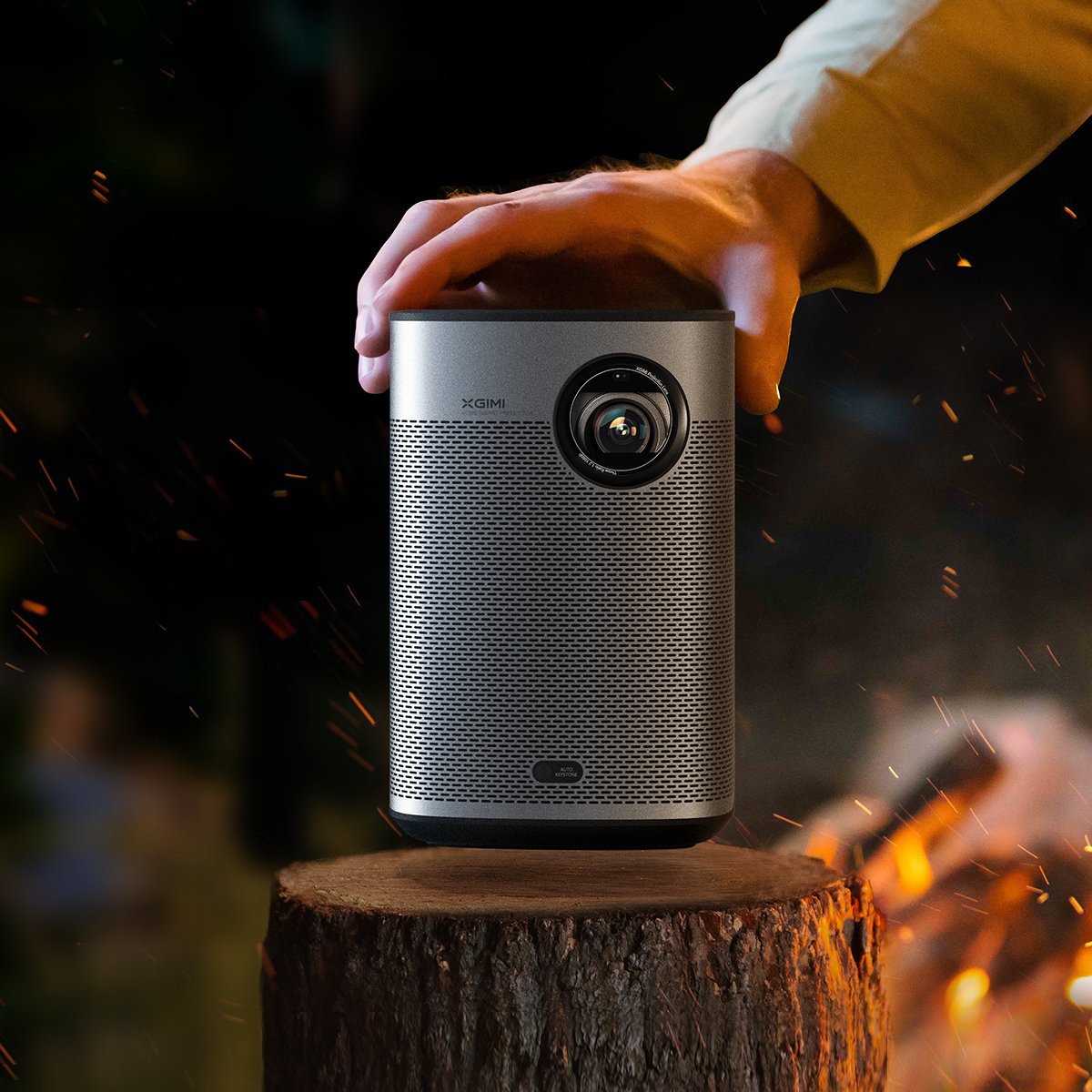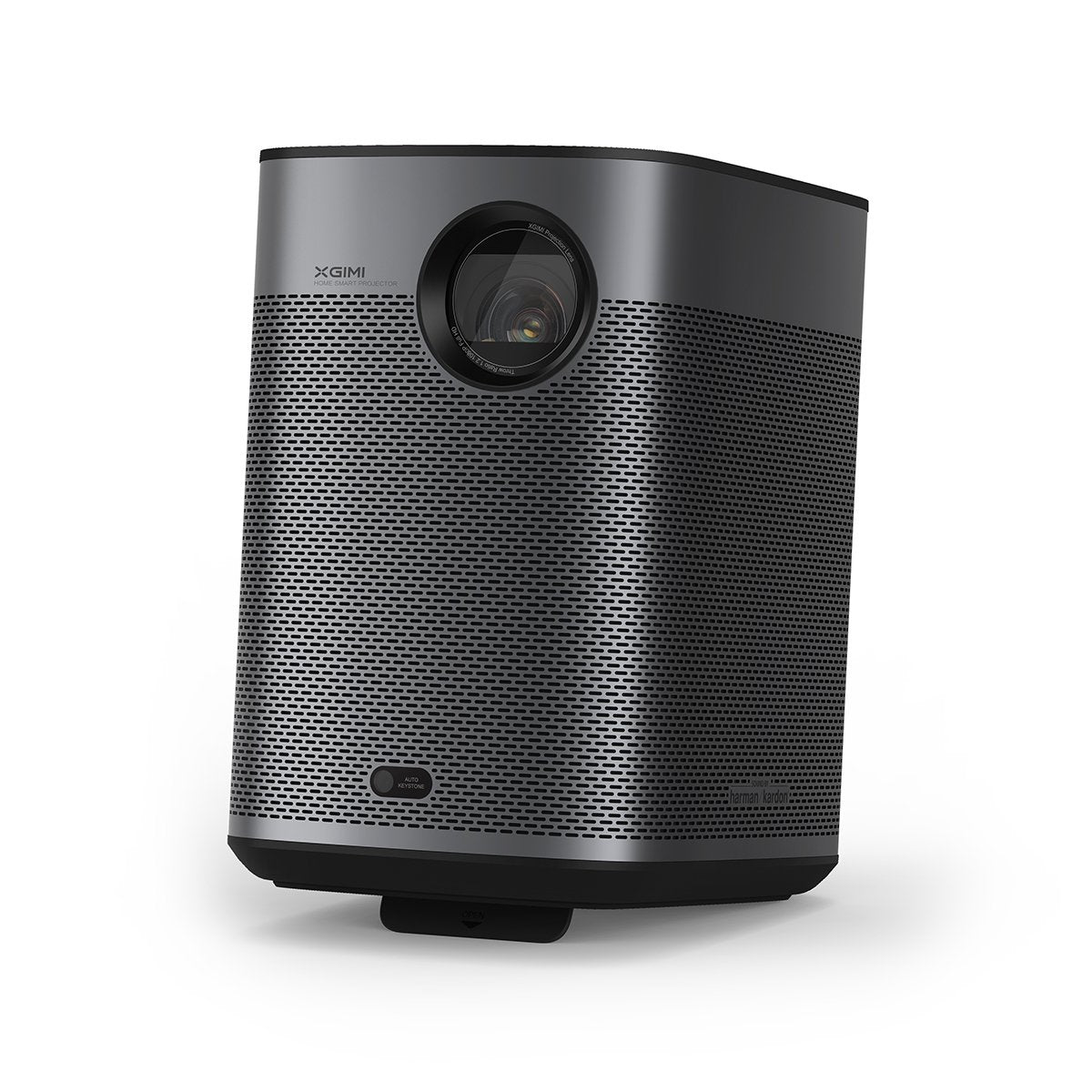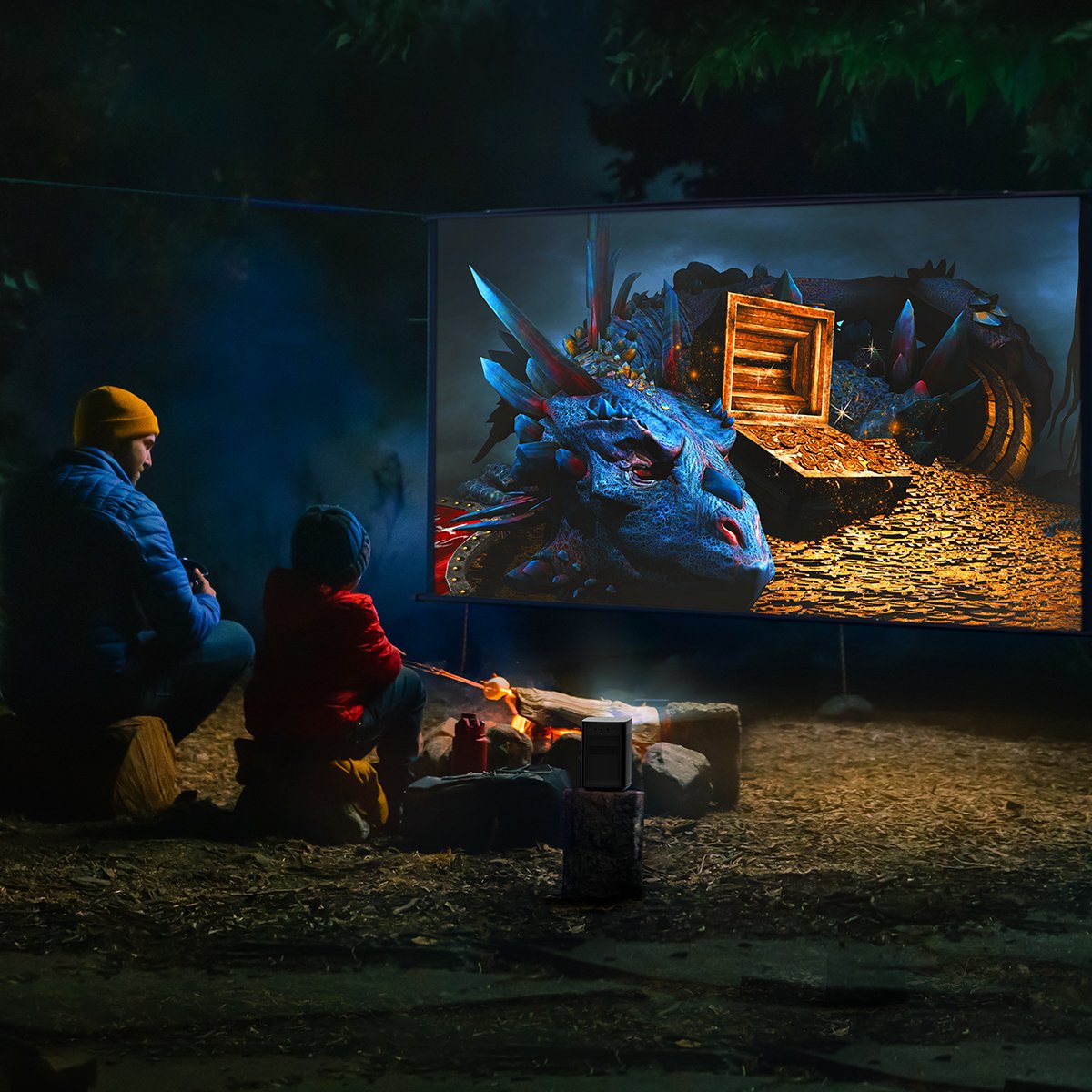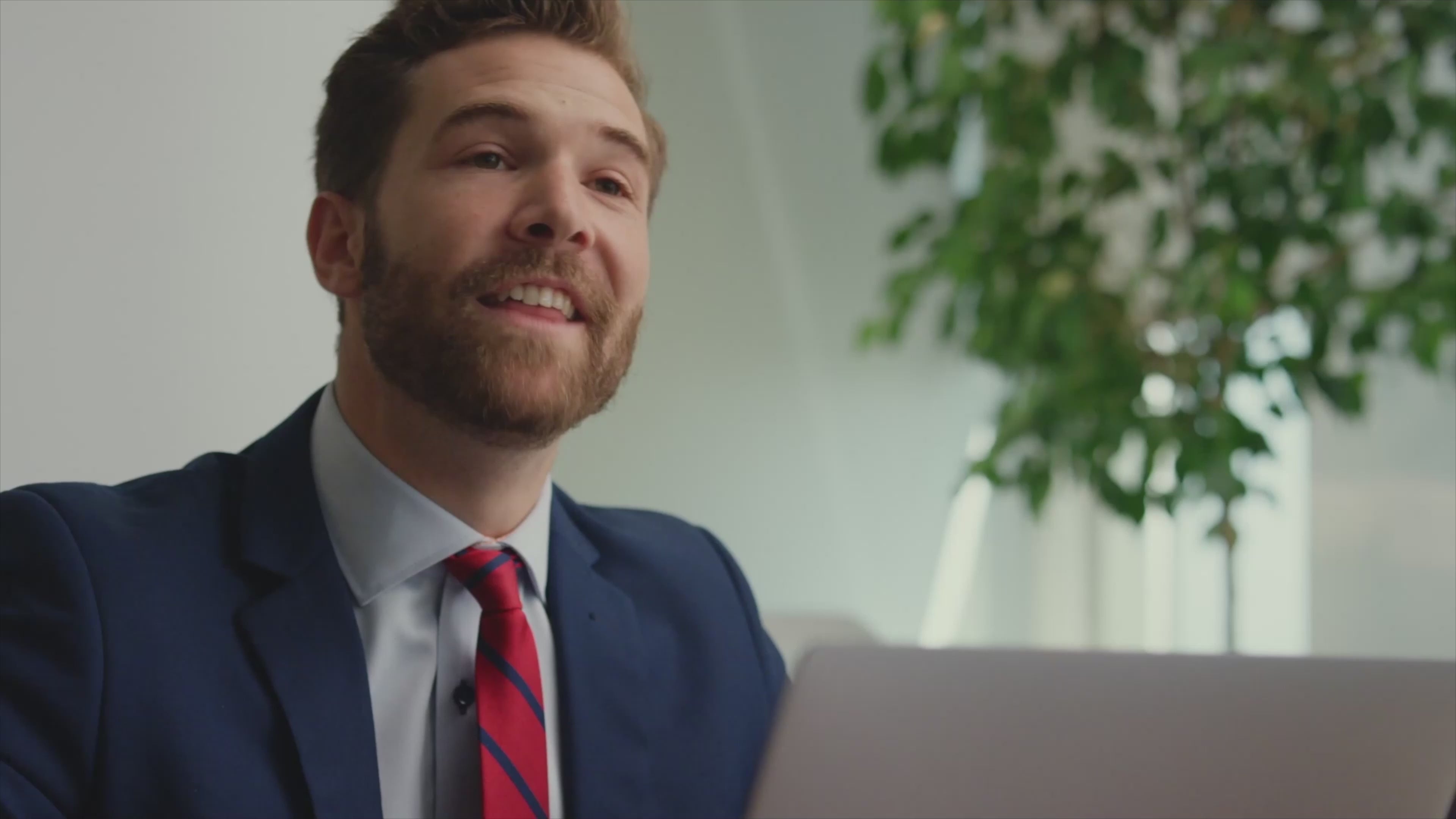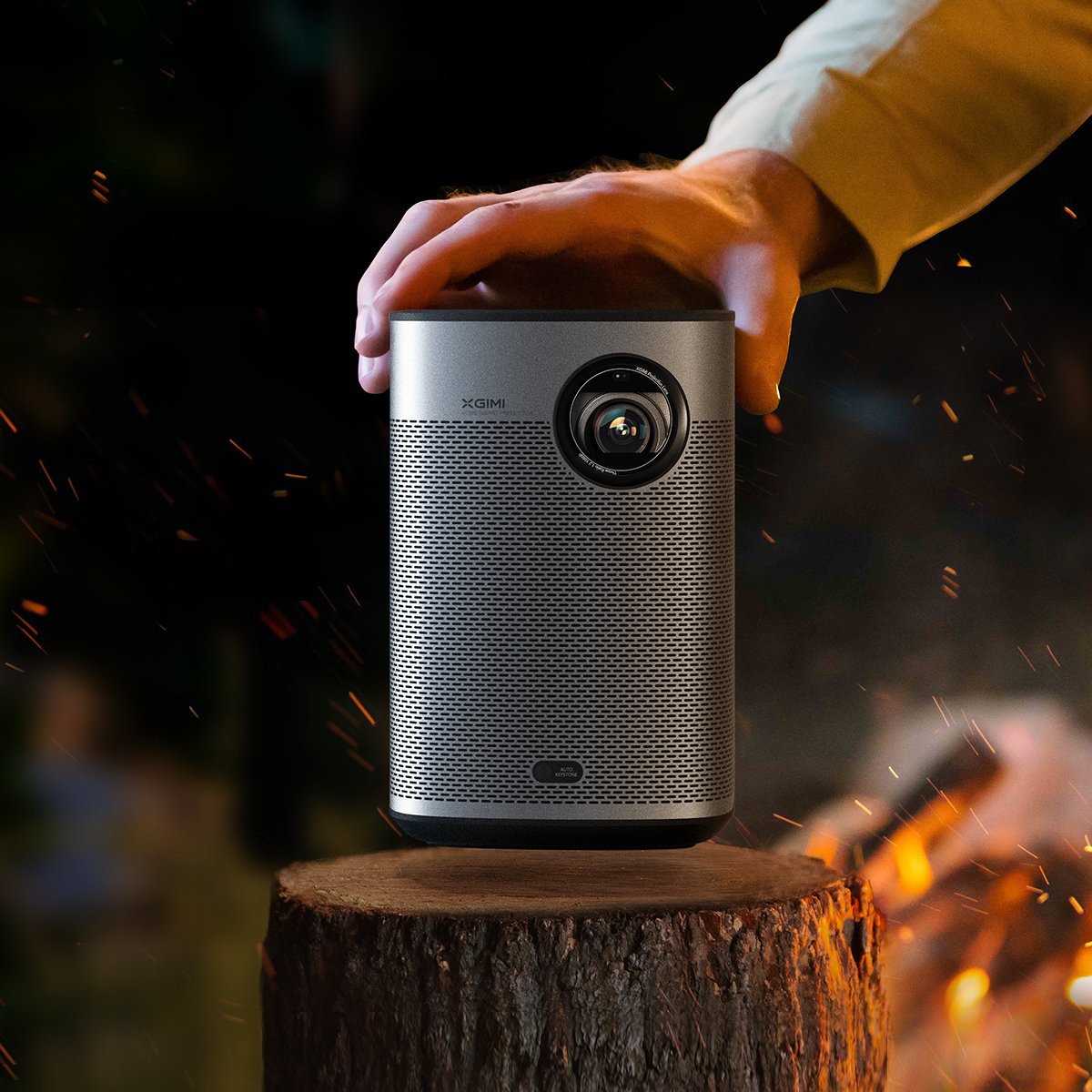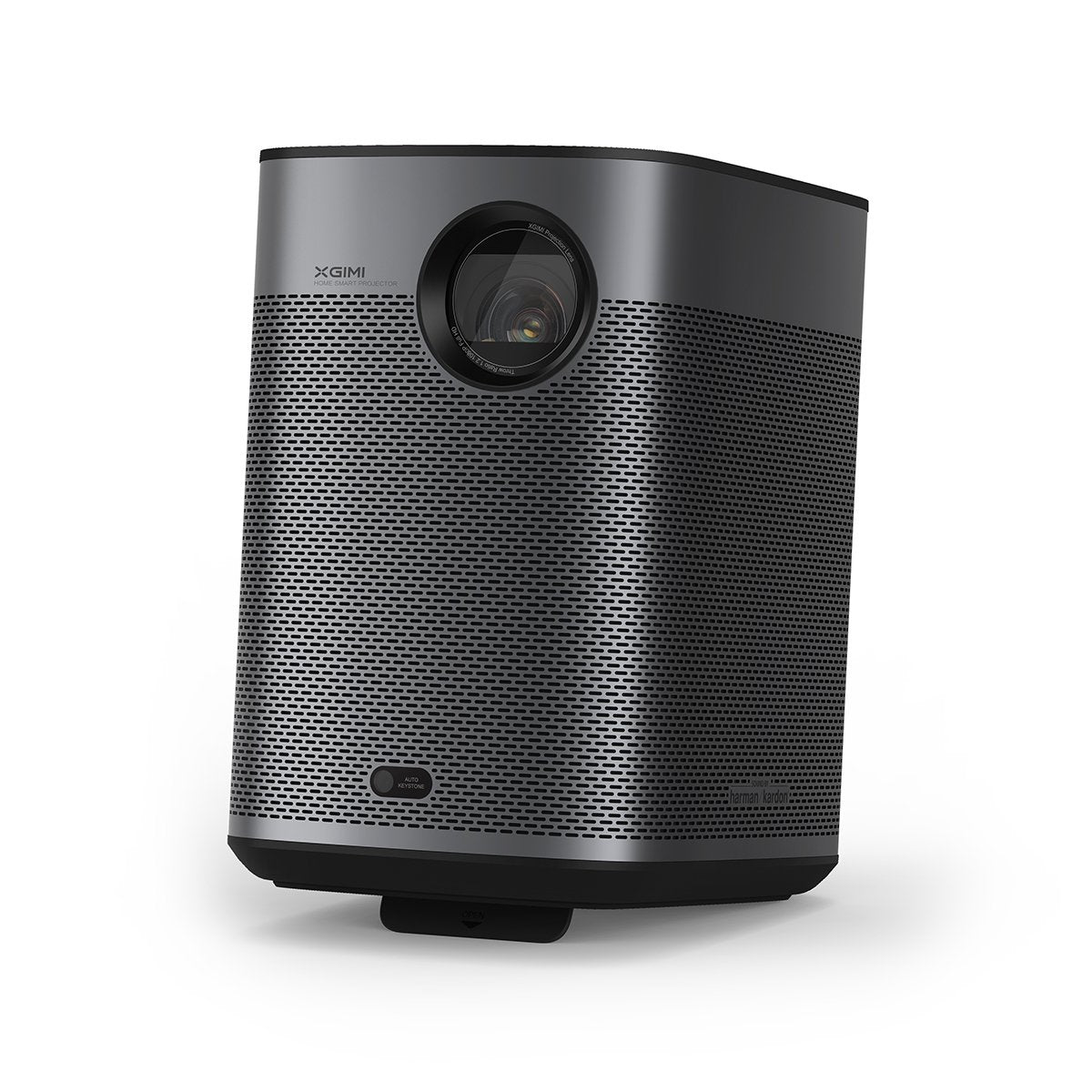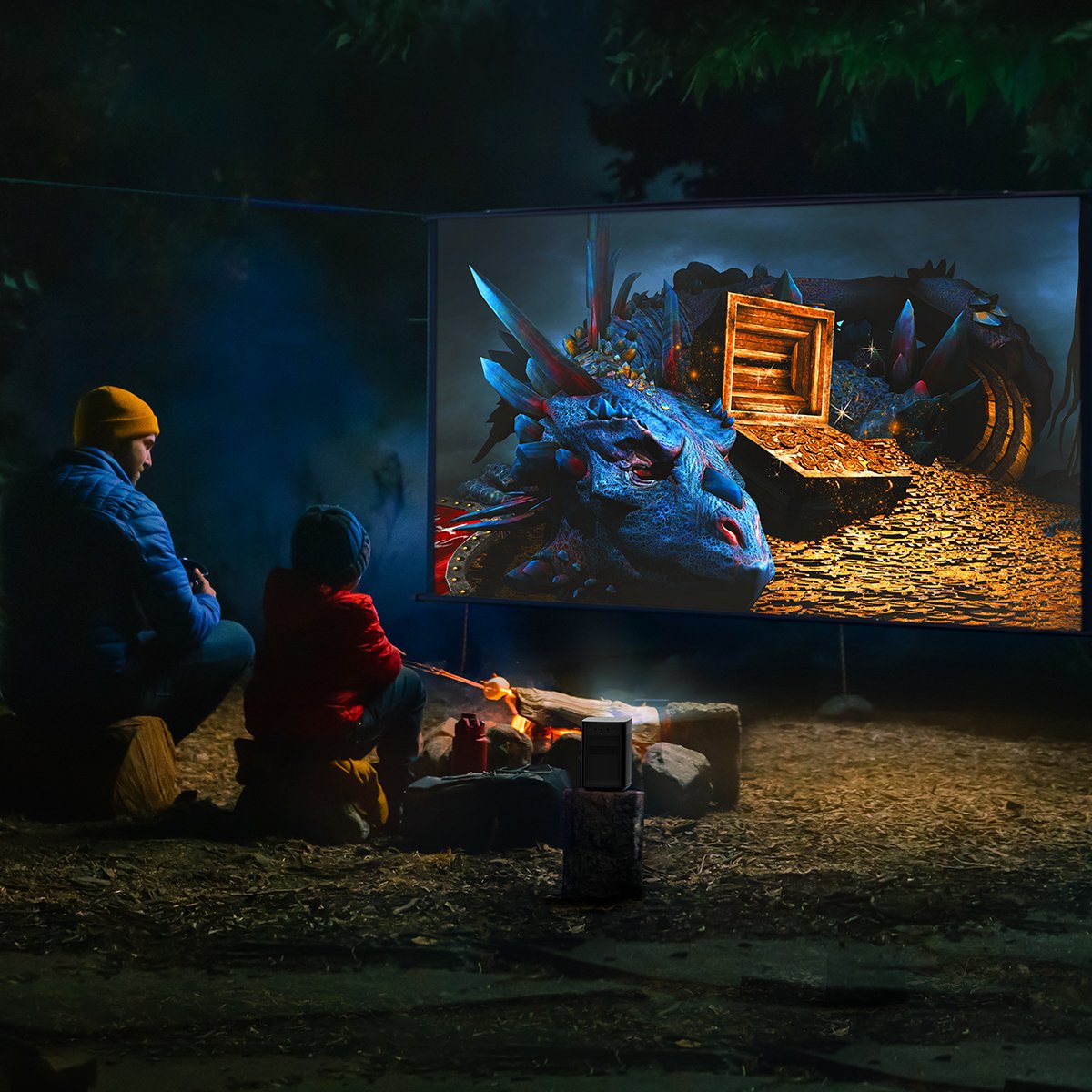 Conclusion
You can afford an inexpensive portable projector for your screening, and enjoy all the benefits that enhance your experience. However, before you buy, ensure that your projector meets certain requirements for a quality device. The best projectors in this category are XGIMI MoGo2 Pro, XGIMI HORIZON Pro, and XGIMI Halo+. With these portable projectors, treat yourself to an unforgettable experience, whether for business, personal entertainment, or educational purposes.
Get €10 off Your Next Purchase
Join the XGIMI Community Today!