Fun Party Activities For Kids
By XGIMI Tech - 2022-03
Introduction
When kids gather together for fun, the burst of energy is usually exceptional. Several fun party activities keep kids engaged and compel them to stay focused throughout events. Party organizers can decide to go for digital kids' party activities like outdoor/indoor games night or conventional party games such as musical chairs, scavenger hunts, three-legged races, obstacle courses, etc.
It is best to mention that intense activities may not be ideal for all types of kids' parties. Visual entertainment provides an alternative when physical activities become impossible. Introducing smart home projectors like XGIMI HORIZON, XGIMI Elfin, XGIMI Halo+, and XGIMI MoGo Pro to parties is an easier way to engage the kids by offering an immersive HD movies/Video gaming experience.
Fun Activities Ideas For Any Kids' Party
Here are some fun physical activities ideas for kids' parties. Most of these activities are ideal for indoor and outdoor parties and are easy to execute.
1. Musical Chairs
Musical chairs are one of the oldest fun activities for any kids' party. The level of competition appeals to kids of all age groups. While music is playing in the background, the kids dance around the chairs. Any kid that can't find a place to sit when the music stops lose out, and the kid that sits on the last chair wins the game.
2. Scavenger Hunt
Scavenger hunt plays to the curiosity of kids. It is ideal for all ages and works for both indoors and outdoor parties. Kids participating in the games use maps to locate hidden treasures. The first kid to locate the item/treasure wins.
3. Three-legged Race
Group kids in twos and tie the right leg of one kid to the left leg of the other. The first group to make it to the finish line wins the race. Beyond the fun, the Three-legged race helps kids learn how to cooperate.
4. Obstacle Course
The obstacle course is a game that brings out the energy in kids. Arrange items on the floor to form a path to a particular destination. The chosen items should be ideal for the kids' weight. Selected kids would walk on the items to get to the destination without stepping on the ground.
5. Simon Says
Simon Says helps kids have a taste of leadership and control. Kids participating in the game follow all the commands issued by the leader. Kids that obey commands that don't start with Simon say are out.
6. Capture The Flag
Capturing a flag is ideal for outdoor parties, and it stresses competitiveness and teamwork. Once the game starts, the first team to capture the other team's flag and bring it to their territory wins.
7. Outdoor/Indoor Video Game Night
Holding a party for kids at night is usually fun. Organizers can opt for digital kids' activities without intense outdoor activities to spice things up. Using a smart home/portable projector or 1080p outdoor projector brings out the richness of visual display.
8. Disney Movie Night
Disney movie night is another alternative for parties where kids are not allowed to play video games. Kids love to watch movies, especially movies with heroic characters. You can get a cinema experience by bringing a smart home/portable projector into the mix.
What's Needed For A Movie/Video Game Night?
Here are some devices you may need to get the best output for your party's movies and gaming arrangement—each device works together with a smart projector to heighten the fun experience for kids
1. Smart projector
The first device you need for your movies and game night is a smart projector. This device is embedded with high-quality features to enhance the visual display.
2. Projector screen
During outdoor parties, your projector screen helps capture the rays from the smart projector and deliver excellent imagery. Unlike LCD and other display units, a projector screen is more mobile and captures larger images. However, a clean white wall would suffice for indoor parties.
3. External sound system
An external sound system can provide additional sounds for the movie/gaming party night. However, smart projectors have built-in speakers that deliver quality sounds for indoor and outdoor parties.
4. Content
Finally, you need fun content. It's best to keep in mind that different content appeals to various age groups. The movie or games that appeal to kids under 12 would differ for teenagers. Kids are fascinated by superhero movies, while Teenagers love action-packed films. Plus, You need access to a game console, streaming service, internet service, and power supply.
Product Recommendations
Party venues should determine the home projector and outdoor gadgets to use. Some projector types are ideal for indoor parties, while others are ideal for outdoors. To create the best experience, Here are some recommended projectors that work best in most situations.
Indoors
The projector is a 6-seconds-startup projector with fascinating features and benefits.
●Intelligent Screen Adaption (ISA) technology: An in-built Intelligent Screen Adaptation (ISA) adjusts the resolution within seconds. Once HORIZON boots, it intelligently adjusts the display. Place XGIMI HORIZON at any angle, and it would automatically adjust the image to display perfectly on the screen or wall.
● 1080p FHD /2200 ANSI lumens: XGIMI HORIZON is a 1080p home projector design, perfect for any indoor purpose. It projects at 2200 ANSI lumens, which allows it to display on any clean, white surface or wall. Kids can enjoy a clear view of the movies/games from any part of the room.
● ISA technology (autofocus, auto keystone correction, obstacle avoidance, intelligent screen alignment): The ISA technology provides autofocus function and intelligent screen alignment, which means you don't have to stand up to adjust the display. If the kids move the projector by mistake, the ISA readjusts the display, and the movie/game can continue within seconds.
●HDR10/MEMC: Images projected from XGIMI HORIZON are enhanced by the HDR10/MEMC components for contrast and clarity: producing a sharp and detailed picture on any surface.
● Harman Kardon sound: XGIMI HORIZON has its own inbuilt Harman Kardon Speaker, which has enough capacity to provide audio in any indoor venue. There is no need to spend on sound for your indoor venue. The inbuilt speakers should suffice.
● X-VUE 2.0 Image Engine: It also features an X-VUE 2.0 Image Engine, enhancing the display's color and contrast level that helps prevent the kids from straining their eyes while viewing.
●Multiple Ports: 2x HDMI, 2x USB, 1x LAN, 1x Headphone: XGIMI HORIZON has multiple ports for all kinds of gadgets you may need for your movies/games. Interestingly, it comes with 2 HDMI ports for the gaming console. You only have to connect the console and the kids can have unlimited fun.
● Android TV™: In addition to the content available at your party venue, XGIMI HORIZON integrates the Android TV™, which offers over 5000 apps like Hulu, Disney+, HBO Max, etc. Besides, it also has a Chromecast built-in and Bluetooth 5.0/ WiFi compatibility. With these features, you have access to unlimited content to keep the kids entertained all night long.
XGIMI Elfin (1080p Home Projector)
● Thin and lightweight design (2lb): XGIMI Elfin offers unique features and pecks. It has a compact and minimalist design that makes it easy to move the projector around and aids convenience. It cuts down the need to carry a heavy TV.
● 1080p FHD resolution with 800 ANSI lumens: XGIMI Elfin is a 1080p FHD resolution. Projecting at 800 ANSI lumens creates super-bright and detailed imagery, ideal for watching movies at any daylight level.
● 200-inch screen: Besides its brightness, XGIMI Elfin projects images at scales: up to 200-inches. With the 1080p resolution, the photos remain accurate and clean. Kids can sit, relax and still get a new viewing experience.
●Harman Kardon speakers: XGIMI Elfin features the high-quality sound output produced by 3W Harman Kardon speakers with exceptional output for indoor parties.
●Intelligent Screen Adaption (ISA) technology: An in-built Intelligent Screen Adaptation (ISA) adjusts the resolution within seconds. Once Elfin boots, it intelligently adjusts the display. Place XGIMI Elfin at any angle, and it would automatically adjust the image to display perfectly on the screen or wall.
● X-VUE 2.0 Image Engine: Its X-VUE 2.0 Image Engine enhances dynamic content, giving viewers thrilling experiences. The advantage here is that you get high-quality pictures and sound for a pocket-friendly price.
● HDR10/MEMC: Plus, the advanced HDR10 creates a balance between colors and the brightness of images. The dark area gets a balanced tone and shine.
● Android TV™: Users can access over 500 apps, Hulu, Disney+, and Prime Video through Android TV™ and google play integration. The apps will serve if you don't have enough content for your movie/gaming night, and kids enjoy unlimited fun.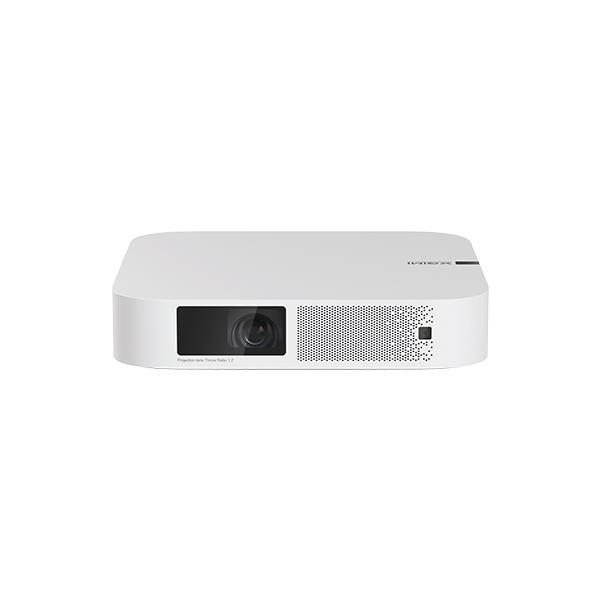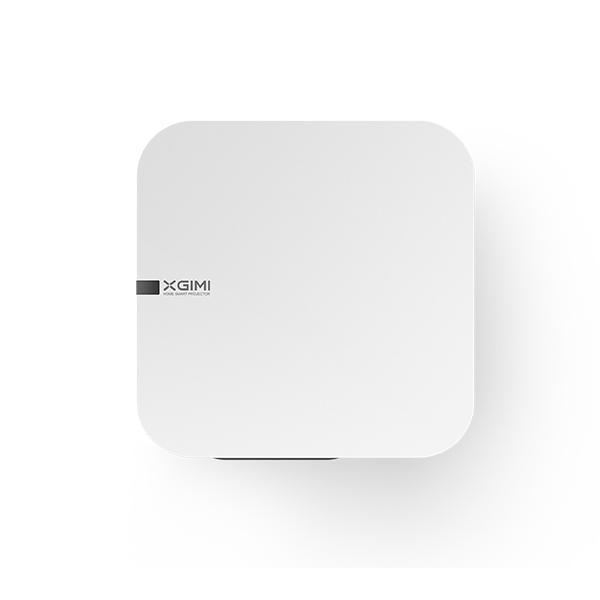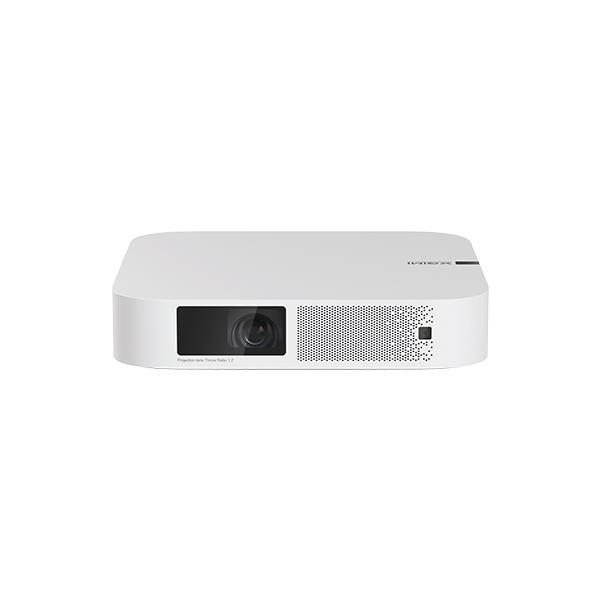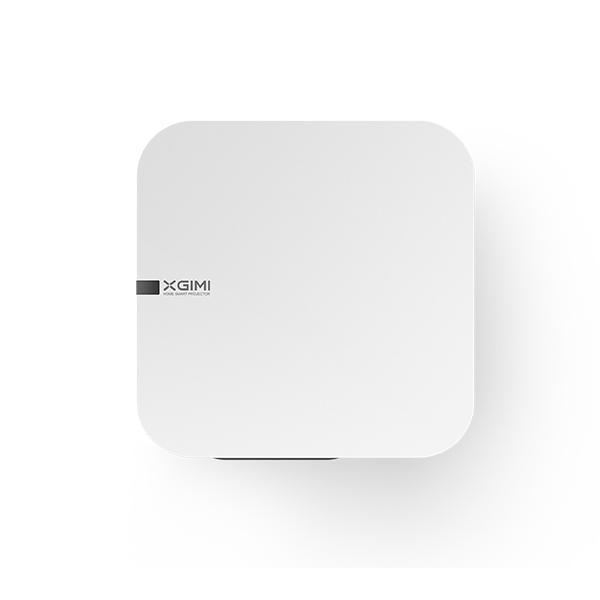 Halo+

(1080p FHD portable projector):
XGIMI Halo+ is an upgrade to the popular XGIMI Halo+. It comes with new features, not in the previous version. One of these is the Built-in battery provides at least 2 hours of power.
● 1080p resolution / 900 ANSI lumens: The 1080p/900 ANSI lumens provide a brighter and more enhanced image. This level of brightness is ideal for outdoor displays, even in daylight. You can project on screens of up to 200-inch size, any white wall or surface of choice.
● Harman Kardon sound: Besides its display, XGIMI Halo+ also features its inbuilt sound, Harman Kardon speaker, giving it a high-quality output superior to most competing brands. Getting XGIMI Halo+ to your venue can help you save money on alternative sound systems.
● X-VUE 2.0 Image Engine: The X-VUE 2.0 image engine helps Halo+ create a sharp image quality even in outdoor situations or parties.
● ISA technology (autofocus, auto keystone correction, auto obstacle avoidance, and auto screen alignment), 6 seconds setup.
● Intelligent Screen Adaption (ISA) technology: Intelligent Screen Adaptation (ISA) technology integrated into the projector automatically adjusts images projected on the screen. It means that you can put it at an angle, and it will still project in front of you. It simplifies usability and sets up tremendously.
● Android TV™: Enjoy easy access to over 5000 apps, like HBO Max, Disney+, and HULU. In addition to this, XGIMI Halo+ has the Android TV™ integration, giving users access to thousands of android apps, including HBO Max, Disney+, and HULU.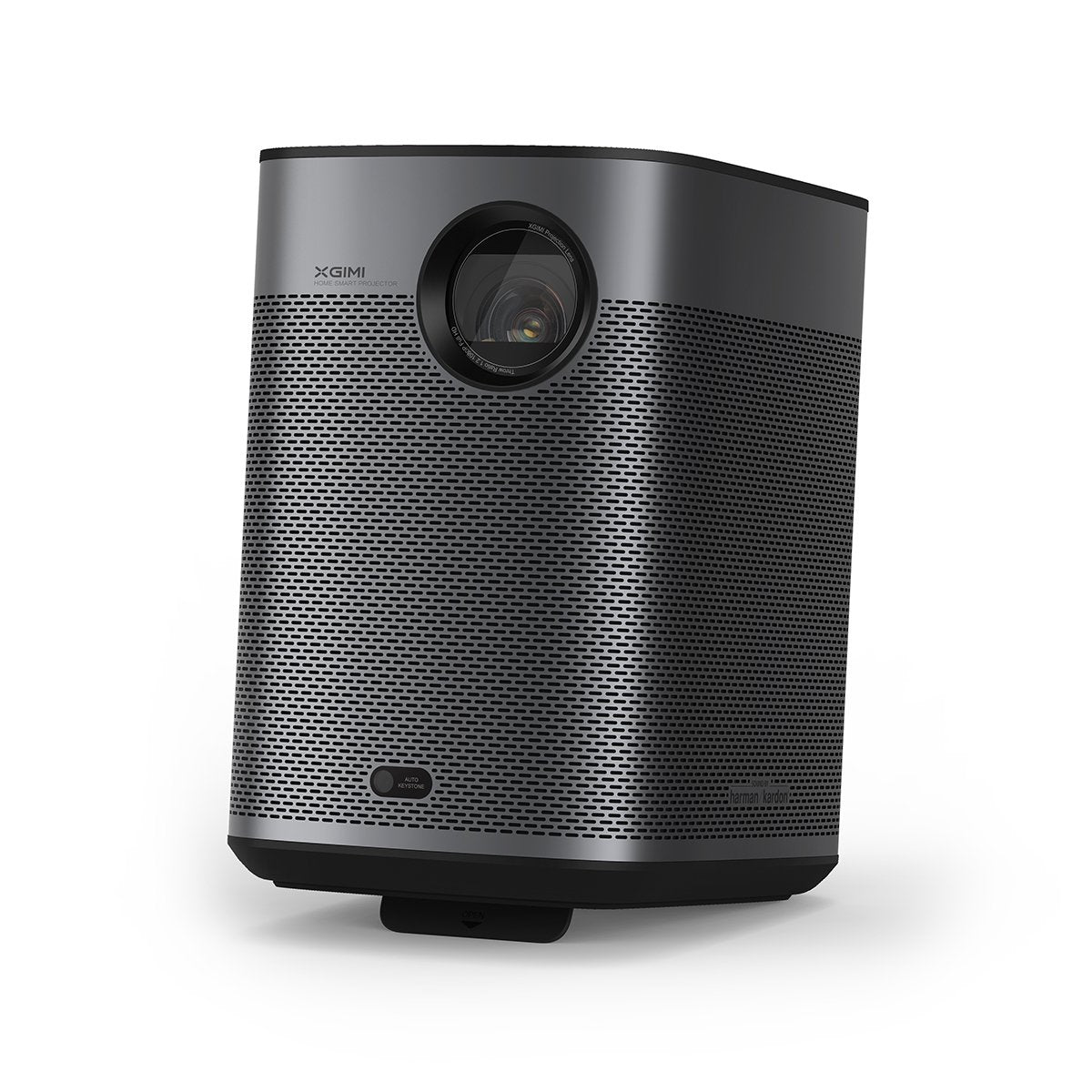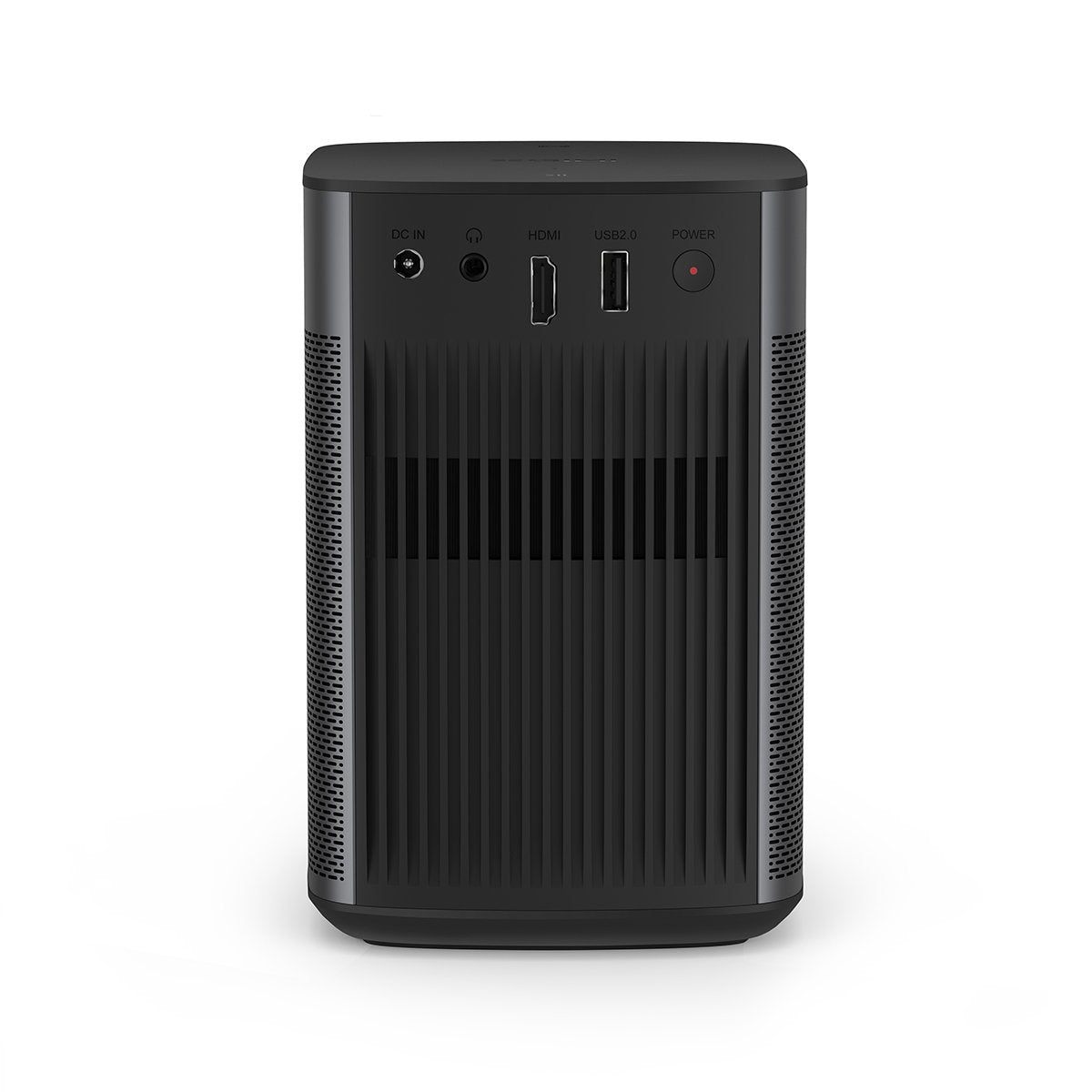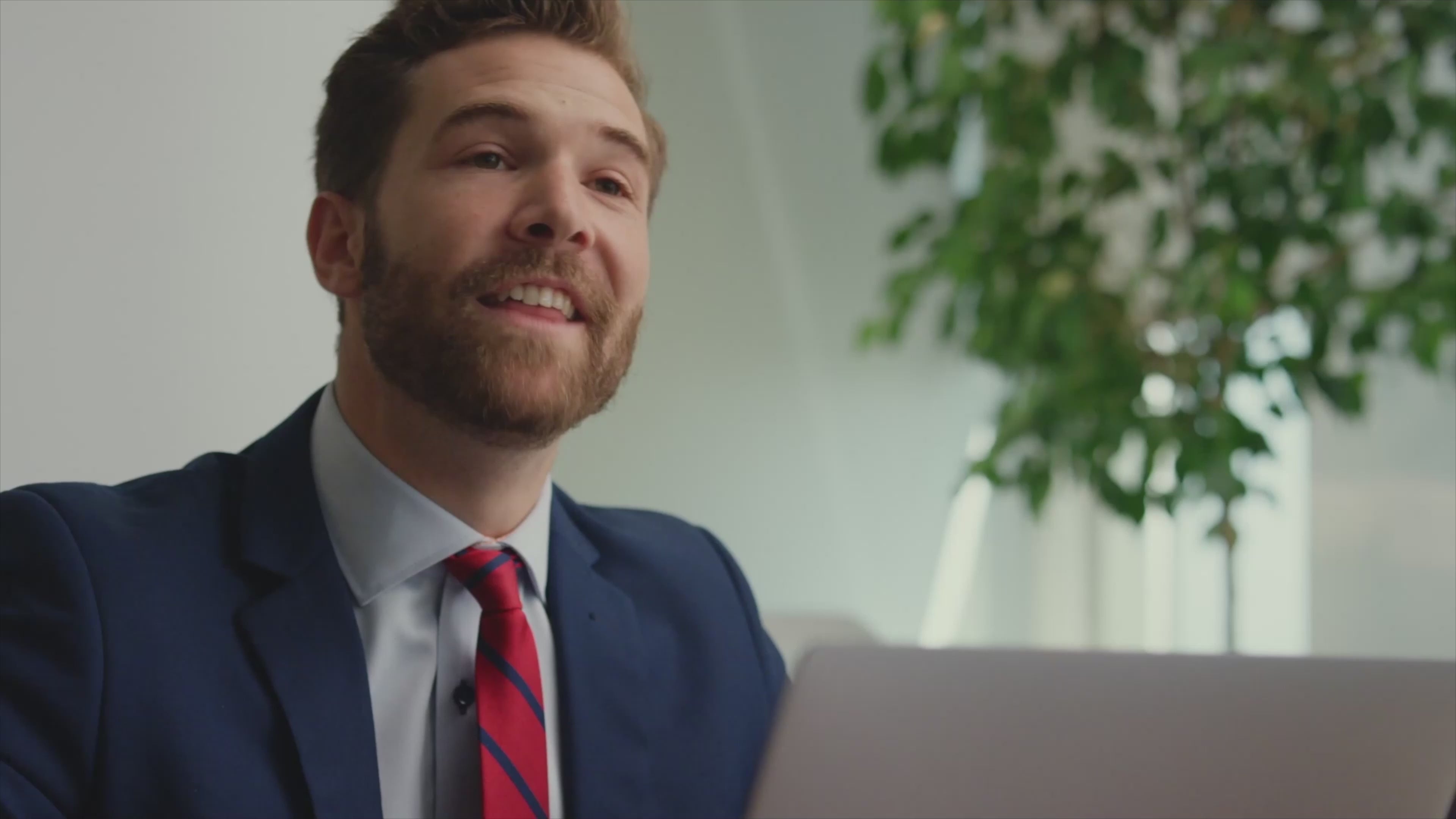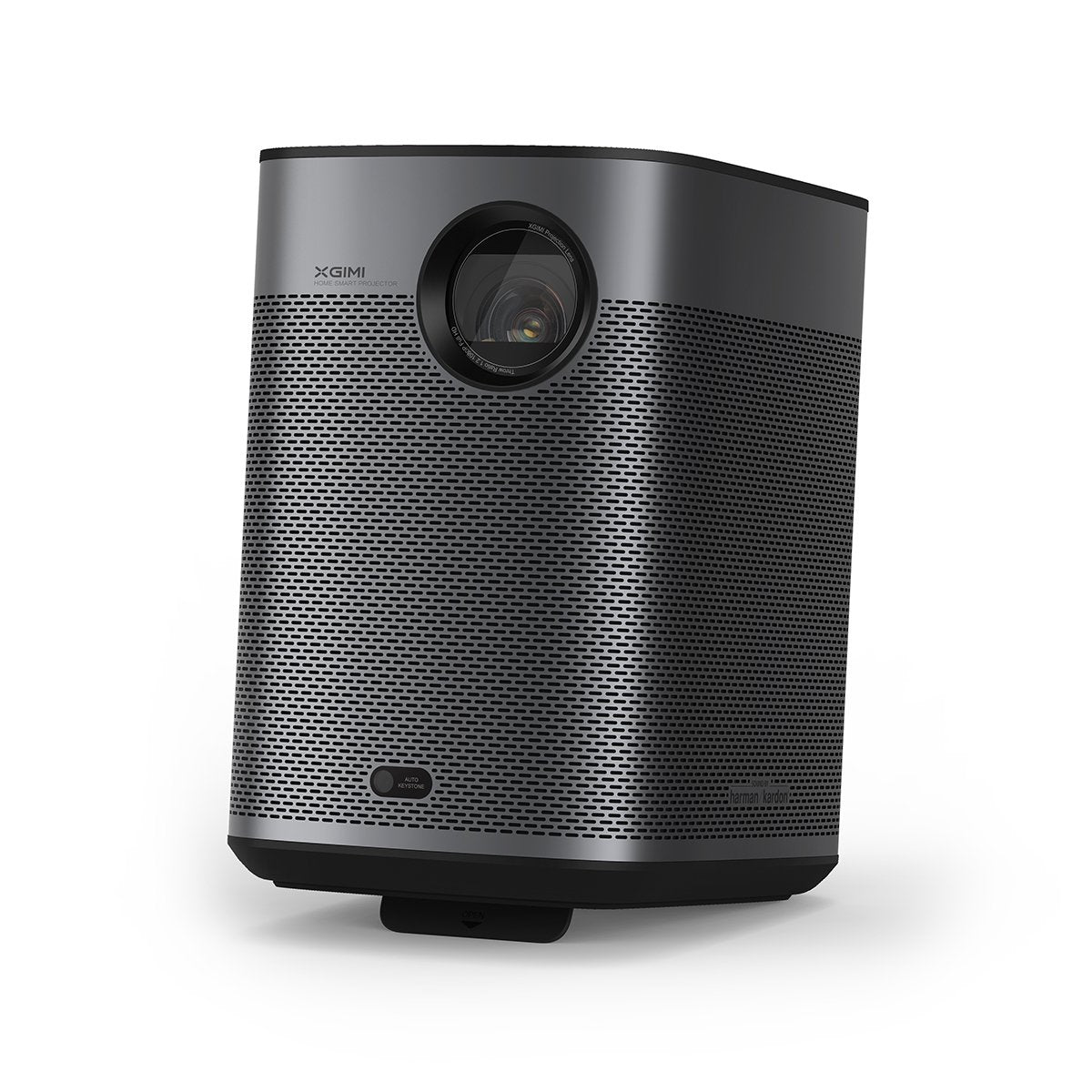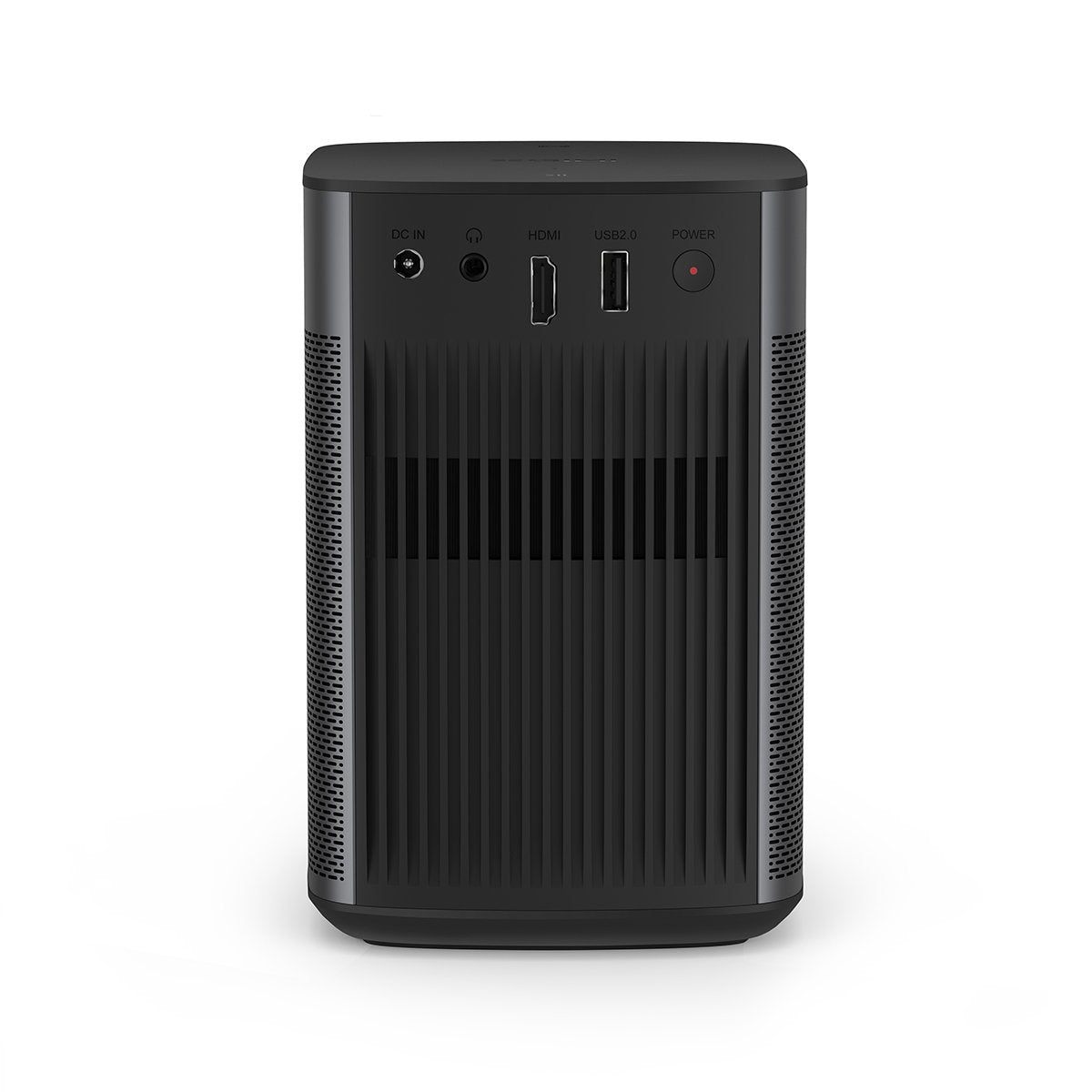 Conclusion
Kids get bored and mischievous at parties. And the best way to keep them under control is by engaging their body and mind with engaging party activities for kids. Musical chairs, scavenger hunts, three-legged races, and obstacle courses are some popular ones that bring fun to kids' parties. Visual entertainment via high-quality devices like 1080p projectors can also spice things up. XGIMI MoGo Pro+, XGIMI Halo+, XGIMI HORIZON, XGIMI Elfin are recommended home and outdoor projectors that offer fabulous displays for exceptional movies and gaming experiences. Kids' parties don't have to be boring and unruly. With the suitable devices at kids' parties, the fun is limitless.
Get €10 off Your Next Purchase
Join the XGIMI Community Today!