Factors That Affect the Image Quality of a Smart Projector
By XGIMI Tech - 2023-01
What Affects a Projector's Image Quality?
When watching your favorite movie or TV show, the projector image quality needs to be on point for you to enjoy your favorite characters in action.
High-quality resolution immerses you fully in all that happens onscreen. However, you can encounter brightness adjustment in different environments, like when enjoying a backyard movie night, where varying environmental patterns like cloudy conditions can affect image quality. Your projector's lens quality and aspects like contrast and color accuracy might also affect the picture quality. Below we look at factors affecting the image quality of your projector and some quality XGIMI products to overcome these challenges.
Factors That Can Affect Projector Image Quality
1. Brightness
We all have different eyesight strengths, and some people tend to prefer brighter screens than others. However, your projector's brightness levels might affect the content's image quality. When watching during the day for instance, there is a lot of ambient light and so you will need to raise the brightness level of your projector to see images clearly. During nighttime when there is little ambient light, you can lower your projector's brightness levels and enjoy the same crisp images.
2. Color Display
The color display of your projector significantly affects the image quality. High brightness levels, especially watching during the day when the sun is high tends to make colors unnatural looking and pale. Nonetheless, quality projectors have color filters that enable you to see the intended original colors in your content whether its day or night. Features like HDR10 and other image enhancement technologies bring out distinctive lifelike colors in your projector images.
3. Resolution
Higher resolution means more pixels in the picture quality, making the images sharper, more detailed, and more appealing. For example, buying a projector with 1080p or 4K quality will guarantee you very clean and crisp images, offering you a fully immersive viewing experience.
4. Contrast
The contrast of your projector indicates the difference between the darkest black light and the brightest white light. Higher contrast means brighter and better projection while lower contrast will produce blurry images. You should adjust your projector's contrast levels based on factors like ambient light levels to ensure you enjoy the desired image quality.
5. Lens Quality
Your projector's lens quality determines factors like the screen distortion, throw ratio, color cast, etc. If you want to enjoy crisp, well-sized images on your wall/screen without losing the original distinctive colors, go for a projector with an incredible lens quality. Great lens quality enables you to cast images even over long distances without losing the quality.
6. Environment (ambient light/nighttime use)
Brightness adjustment in different environments, such as daylight and nighttime, significantly impacts the image quality of your projector. During the day when the ambient light is high, you might require to raise the brightness levels of your projector and adjust aspects like contrast to enjoy clear images. During the night, there is less ambient light and so you can enjoy a backyard movie night with default settings and lower projector brightness levels.
XGIMI's Image Enhancement Technology
1. X-VUE Technology
XGIMI projectors employ the incredible X-VUE 2.0 technology that enhances image features like visual clarity and distinctive color. When watching your favorite content, you enjoy smooth and clear pictures with lifelike colors that seep into the warmest parts of your soul. The X-VUE image quality engine technology provides users with an immersive picture experience by enhancing clarity, restoring color, and reducing noise.
2. HDR10
HDR technology enhances the color and exposure of images, instantly capturing your attention when you look at your projector. HDR10 is a royalty-free version of this technology, also called generic HDR. It uses static Metadata and supports 1000 nits of the highest brightness level and 10-bit video stream/color depth which entails over a billion colors, allowing users to enjoy rich, highly detailed images. XGIMI AURA uses HDR10, while the Elfin and HORIZON series models combine HDR10 with HLG (Hybrid log-gamma) technology .
3. MEMC
MEMC (Motion Estimation, Motion Compensation) on XGIMI projectors uses intelligent frame insertion to make videos smoother and more precise and ensure a better viewing experience. Components of this incredible technology include object motion range, frame latency, calculation accuracy, and static screen protection. MEMC is widely used to lower the image blur in projectors and TVs. XGIMI projectors employ advanced MEMC technology, with popular models like Elfin, Horizon Series, and the Halo+ featuring 60Hz motion compensation that has spotless images with incredibly low blur, ensuring you enjoy a fully immersive experience with your favorite content.
Suitable XGIMI Projectors with Perfect Image Quality
The below XGIMI products are ideal if you are looking for the perfect image quality in a projector:
XGIMI AURA (4K Ultra Short Throw Laser Projector)
The XGIMI AURA 4K Ultra Short Throw Laser Projector is a perfect choice when looking for incredible image quality for watching your favorite content. It comes with a beaming bright 4K UHD/2400 ANSI lumens that perfectly illuminates your favorite movies, music, and games in stellar detail and the advanced X-VUE 2.0 Image Engine that offers you enhanced content clarity, lifelike colors and reduced noise for an immersive watching experience.
Other features include:
• MEMC
• Harman Kardon sound
• Chromecast built-in/Bluetooth/WiFi
• Android TV™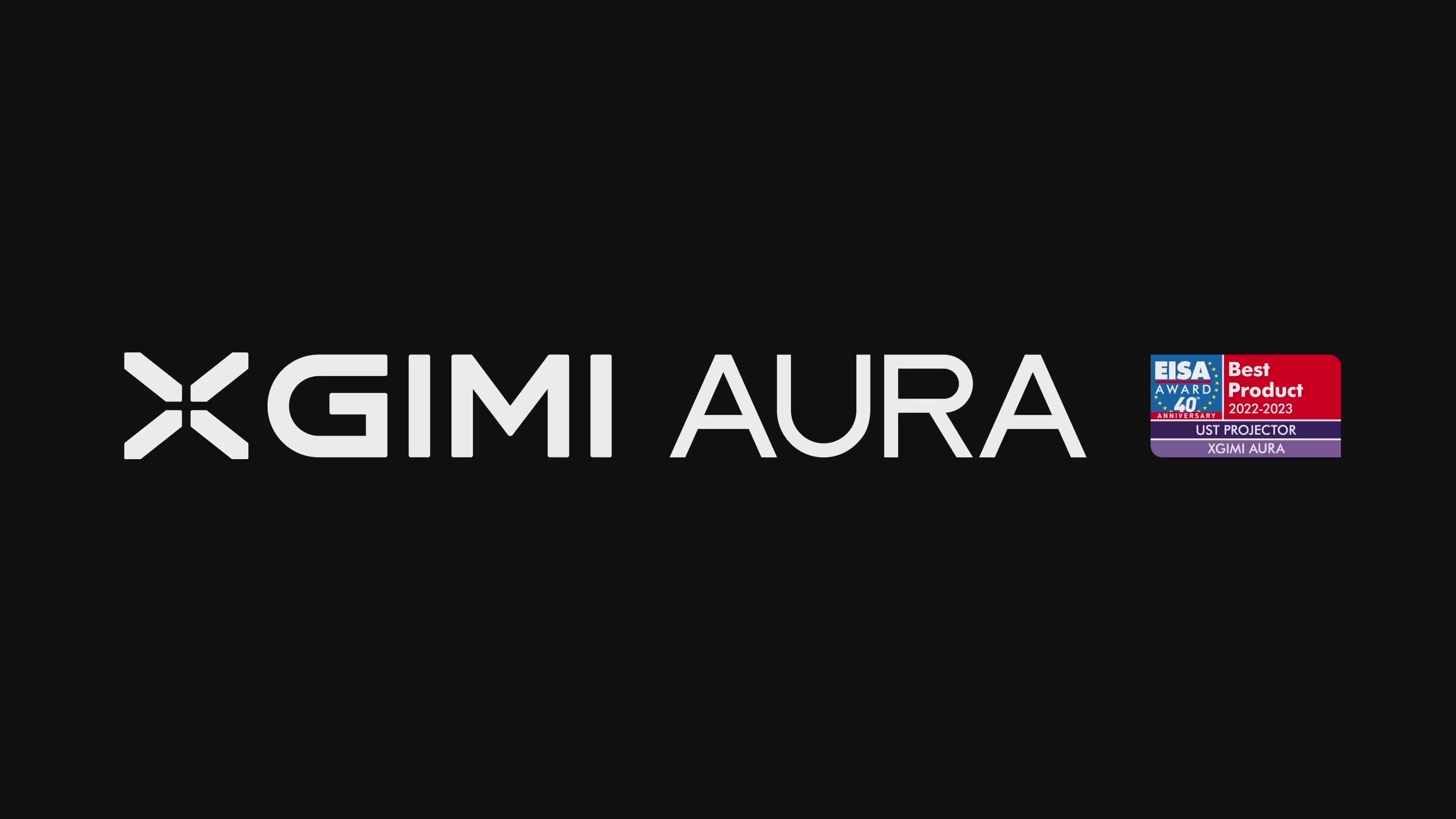 The XGIMI HORIZON Pro is a high quality 4K Home Projector that offers perfect image quality in all light conditions. Thanks to its powerful 4K UHD/2200 ANSI lumens, enjoy incredible brightness levels that combine with the X-VUE 2.0 Image Engine, HRDR10 and the 60Hz motion compensation MEMC technology to bring about clear, enhanced content with incredibly low blur and excellent color depth.
Other features include:
• Intelligent Screen Adaption (ISA)
• Harman Kardon sound
• Chromecast built-in/Bluetooth/WiFi
• Android TV™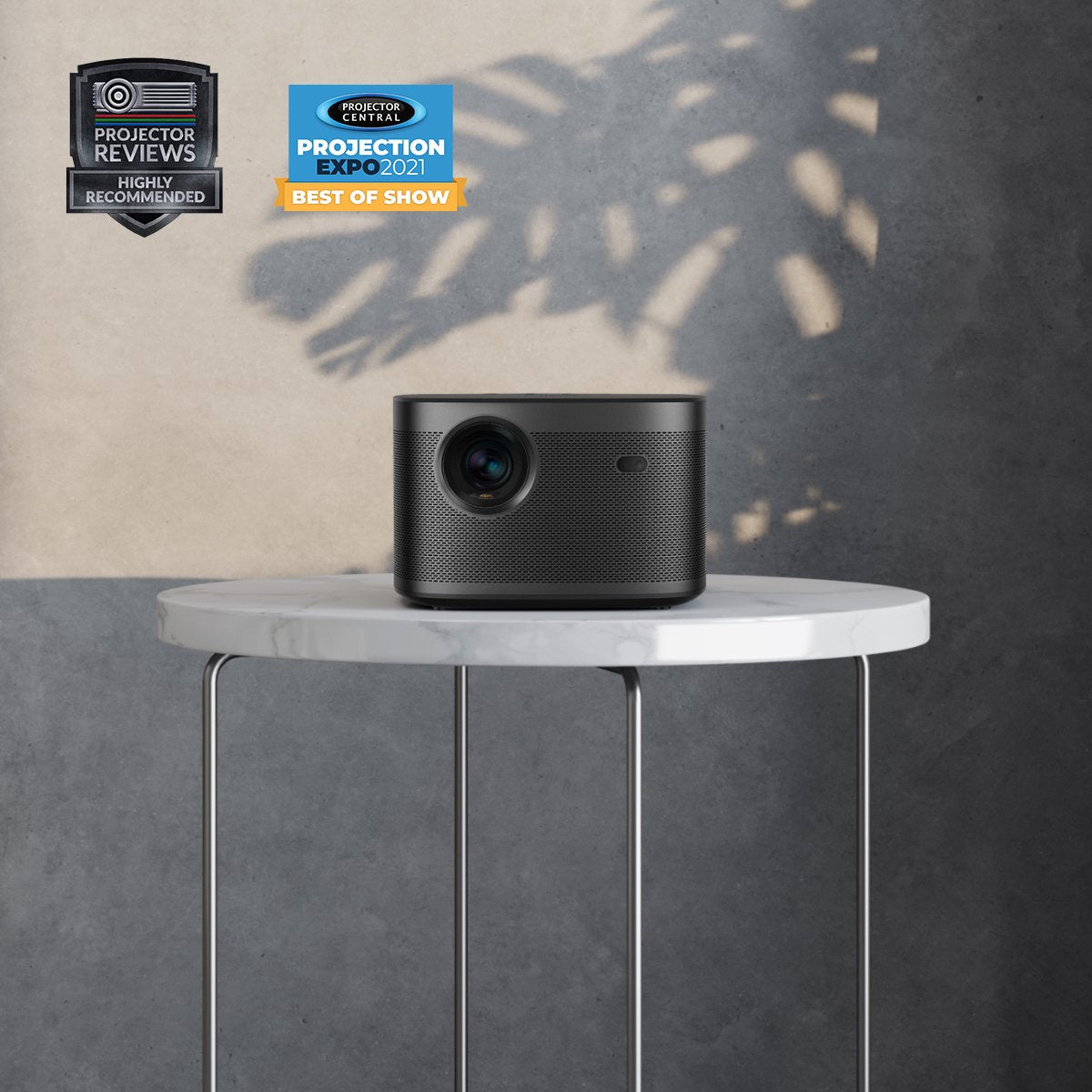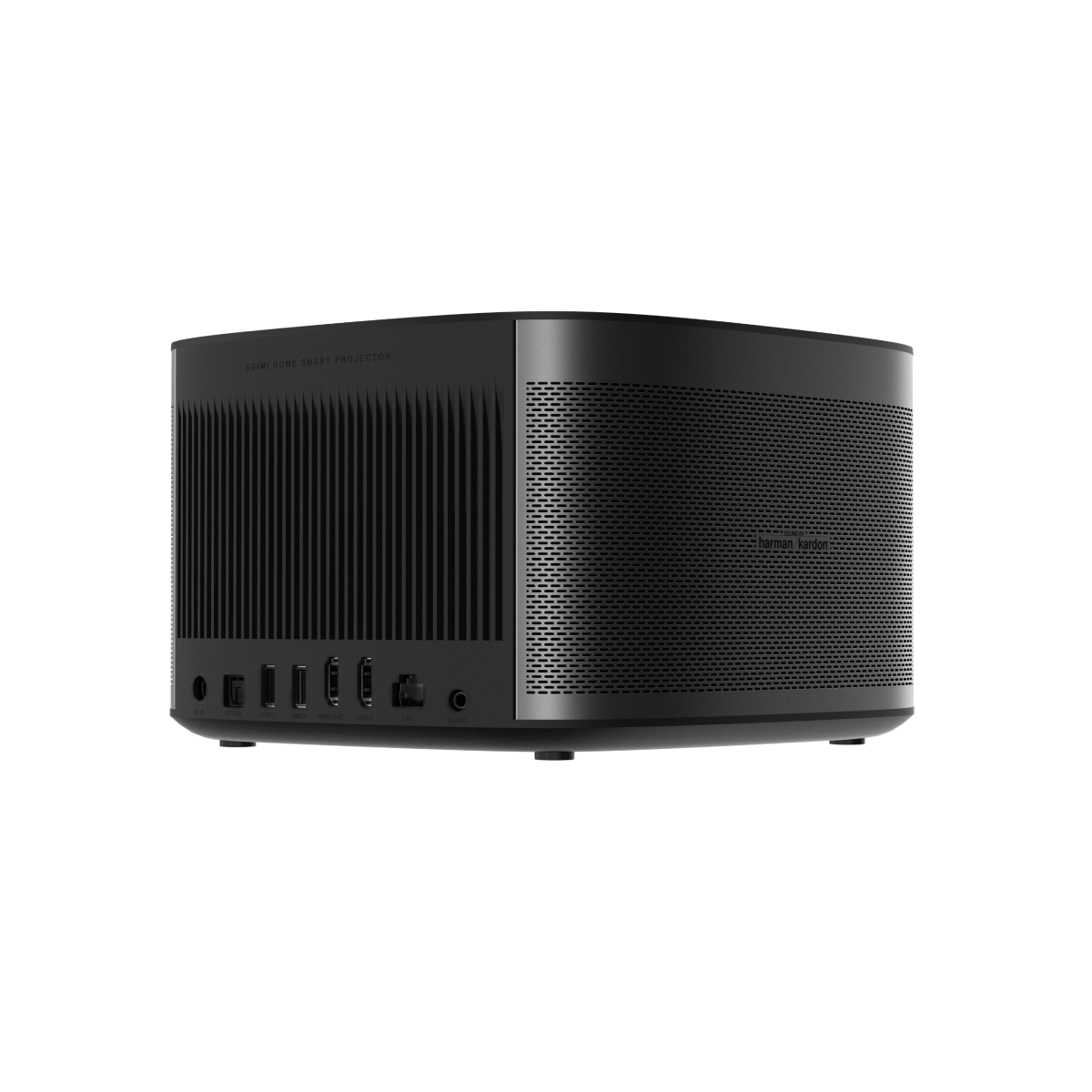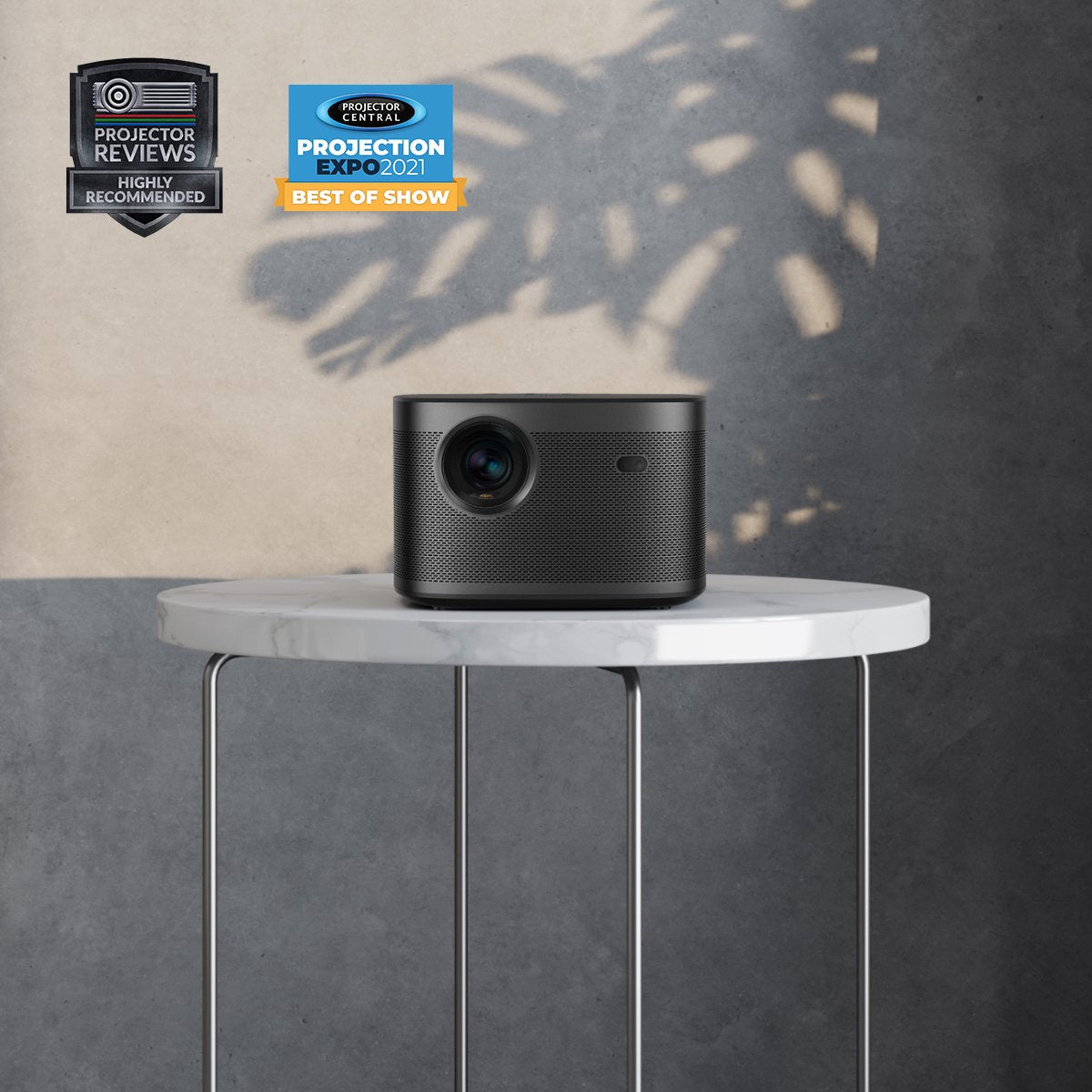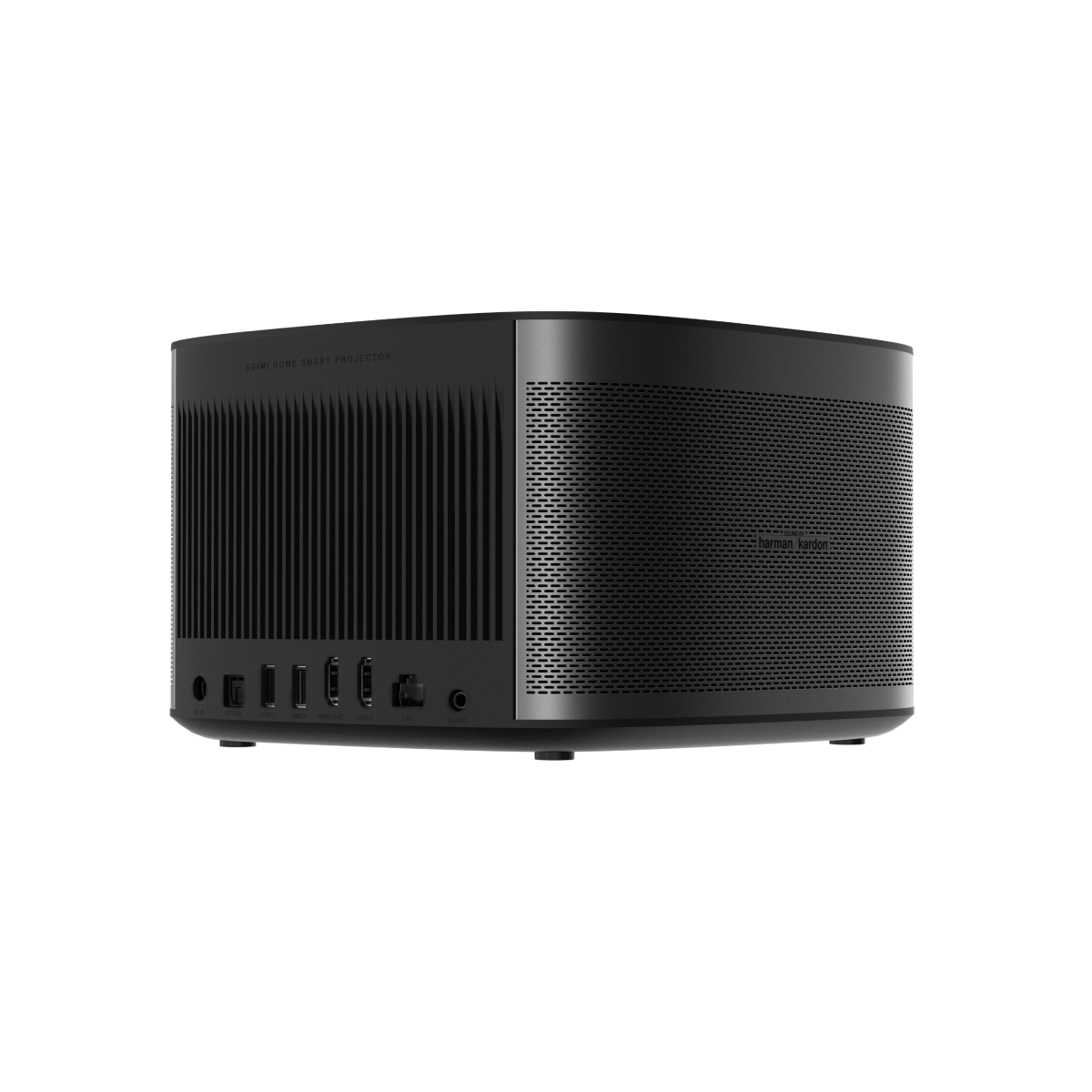 Enjoy The Best Image Quality with XGIMI Projectors
Many factors can affect your projector's image quality, such as brightness, resolution, color display, contrast, environment, and lens quality. XGIMI products guarantee the ultimate watching experience with an array of image enhancement features such as the X-VUE 2.0 Image Engine, HDR10, and MEMC. Models like the XGIMI AURA and XGIMI HORIZON Pro will offer you an immersive experience with crisp images and high-quality sound.
Get €10 off Your Next Purchase
Join the XGIMI Community Today!