Explore the Affordable World of Portable Projector Price
By XGIMI Tech - 2023-07
Introduction
Until recently, projectors were most often used in educational settings or for mass screenings. Nowadays, more and more people are using projectors for personal entertainment. So, with portable projectors, you can decide to watch a cinema film at home, with the family, or on an outdoor outing. However, good-quality portable projectors are a little expensive, so do you have to break the bank before indulging in this pleasure? Not! There are also quality portable projectors that are affordable for the average person. What are the conditions and, how do you get affordable portable projectors?
Part 1. The Importance of Economical Portable Spotlights
What impact will affordable prices for portable projectors have on the general public? Here are a few reasons for affordable prices on portable projectors.
Making entertainment accessible to a wider audience
Only a few people can afford a portable projector price. Portable projectors become more accessible when they are cheaper. It means that even the most modest households can easily afford a portable projector for solo or family entertainment.
Versatility and convenience at an affordable price point
In addition to entertainment, video projectors are used in professional and educational settings. Whether you're giving a sales presentation or a business meeting, working from home, or giving a lecture, they can be the most useful. It's lightweight and compact, so it's easy to move around and doesn't take up much space. You can adjust it to suit your working environment. Find the ideal projector to improve your productivity with the necessary means at your disposal.
Meeting the needs of budget-conscious consumers
Many people who want to buy a portable projector hold back because the price is out of their reach. With a more affordable price, it will be easier for them to acquire one for their various needs. That's why affordable portable projectors are fundamental to mainstream access to video portable projectors.
Part 2. Understanding Portable Projector Price Ranges
There are several models of portable projectors, depending on price, capacity, and efficiency. The most sophisticated projectors are the most expensive, while the less sophisticated ones are much more affordable.
Overview of different price categories and their features
In portable projector price ranges, we have entry-level, mid-range, and high-end portable projectors. Each of these categories has its specific features and characteristics. Discover each of them to find out where you stand in the process of choosing the model that's right for you.
Entry-level portable projectors: affordability meets the basic functionality
Most of them are pico and mini floodlights with a luminosity capacity of around 100 to 500 lumens. They are very light, weighing between 500g and 1kg. Their brightness is low or insufficient, but they are very portable. The mini Portable projector price is quite affordable. Its size means you can take it anywhere, which is handy when you're on the move.
Mid-range portable projectors: balancing quality and affordability
Much more efficient than its predecessors, its luminosity ranges from 500 to 2000 lumens. It weighs a little more but is still portable. It's also more expensive but offers better visibility and clear images. It's capable of immersing on larger screens with better image quality. You can also use it on the move.
High-end portable projectors: premium features for a higher price
These top-of-the-range portable projectors offer superior quality, powerful clarity, and image sharpness. They can immerse on wide screens with brightness above 2000 lumens. They are much heavier and less portable. They reflect bright colors characters are discernible in detail. They cost much more and are suited to brighter environments. Ideal for home and family entertainment.
Part 3. Real-Life Use Cases and Applications
When are affordable portable projectors best used? The great versatility of the portable projector means you can use it on many different occasions. You'll find it useful for both entertainment and work.
Home entertainment: create a cinematic experience without breaking the bank
Enjoy a moment of relaxation at home in front of a big screen, alone or in company. With an affordable portable projector, you can spend relaxing moments without spending too much. Simply choose your projector according to your needs and living environment. Experience moments worthy of a movie theater.
Education and presentations: budget-friendly solutions for schools and professionals
A bulky, unwieldy projector is not worth your money or space. You can find a portable projector to suit your needs. Not only will it cost you less, but it will be much easier to install and position. This will save you time and space. The projector will bring out images crisply and clearly, enabling you to better explain your subject. However, your choice should also take into account your working environment and image quality requirements.
Travel and outdoor adventures: portable projectors for on-the-go entertainment
For this kind of experience, it's advisable to have a portable projector with good brightness that's easy to transport to adapt to the sometimes hostile surroundings. You'll need a good-quality, high-brightness projector if you're in a bright enough location.
Part 4. Balancing Price and Long-Term Durability

If you choose the right portable projector, you'll be able to use it for a long time to come. To make sure you've made the right choice you can follow the guidelines below.
Assessing the quality and reliability of affordable portable projectors
It's possible to find a good-quality portable projector for less. However, be sure to check its features before you buy. These include brightness, resolution, portability, and battery life. Find out about the brand before you buy, and if possible, ask for a purchase guarantee.
Understanding warranty and customer support options
Take the time to understand the warranty options available to you, and don't hesitate to ask questions. Customer service will be available to answer your questions about portable projectors before and after purchase. It is important to follow the instructions given by customer support.
Considering long-term value and potential for future upgrades
A portable projector can be used for a long time after purchase. With a quality projector, you can make the most of your purchase over a long period. Every day, however, the world's technology improves, and portable projectors with it. In the future, you can always treat yourself to new versions for even more exciting experiences. If you wish, you can give up the old version for a new one, or keep it with you to recall the moments you've lived with it.
XGIMI Affordable Projector
XGIMI portable projector boasts stunning image quality, vibrant colors, and sharp resolution, delivering a visual feast for your eyes. It's equipped with advanced technology that ensures a crystal-clear image even in well-lit environments. Say goodbye to blurry or washed-out projections!
Experience cinematic brilliance in a compact package. With stunning image quality, built-in Android TV, and Harman/Kardon speakers, it's your ultimate portable entertainment companion. Stream your favorite movies, shows, and games with ease. XGIMI MoGo 2 Pro delivers immersive visuals and powerful audio wherever you go. Elevate your viewing experience and embrace the future of portable projection. Get yours today!
Take your entertainment anywhere with this compact powerhouse. Enjoy vivid visuals and crisp image quality on a big screen. With built-in Android TV, you can stream your favorite content seamlessly. XGIMI MoGo 2 is lightweight, easy to set up, and delivers immersive audio with its Harman/Kardon speakers. Elevate your movie nights, presentations, and gaming sessions with the XGIMI MoGo 2 projector. Get yours now!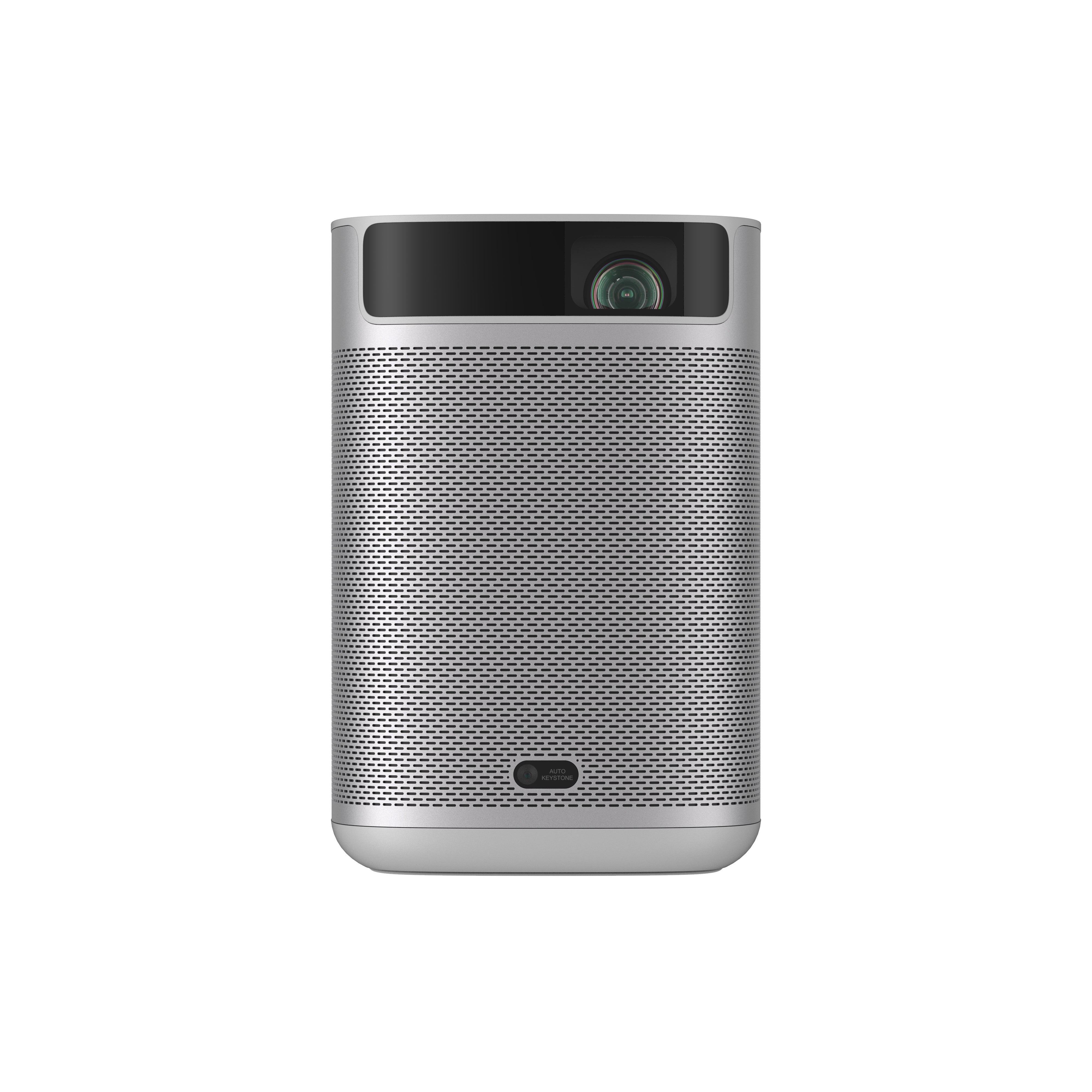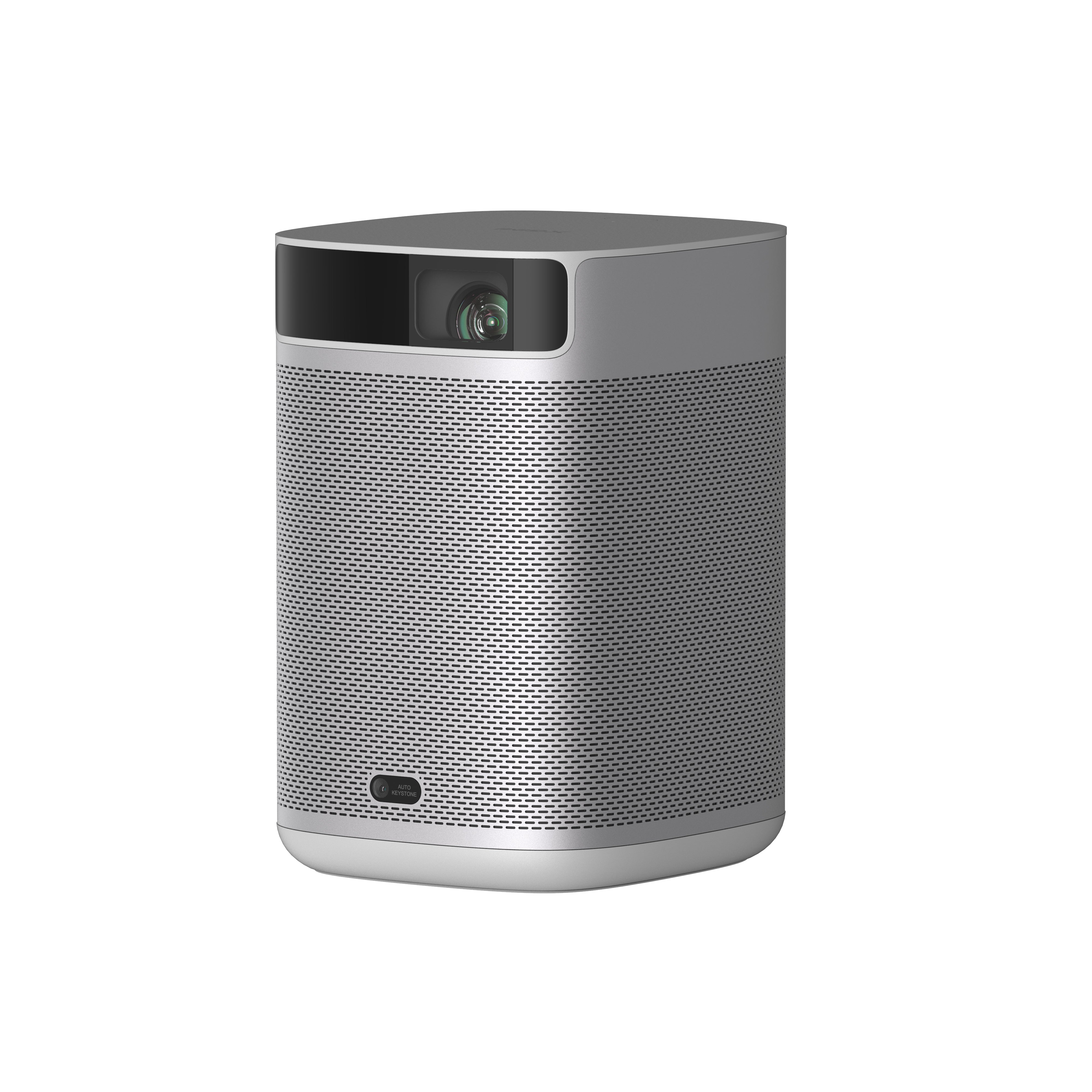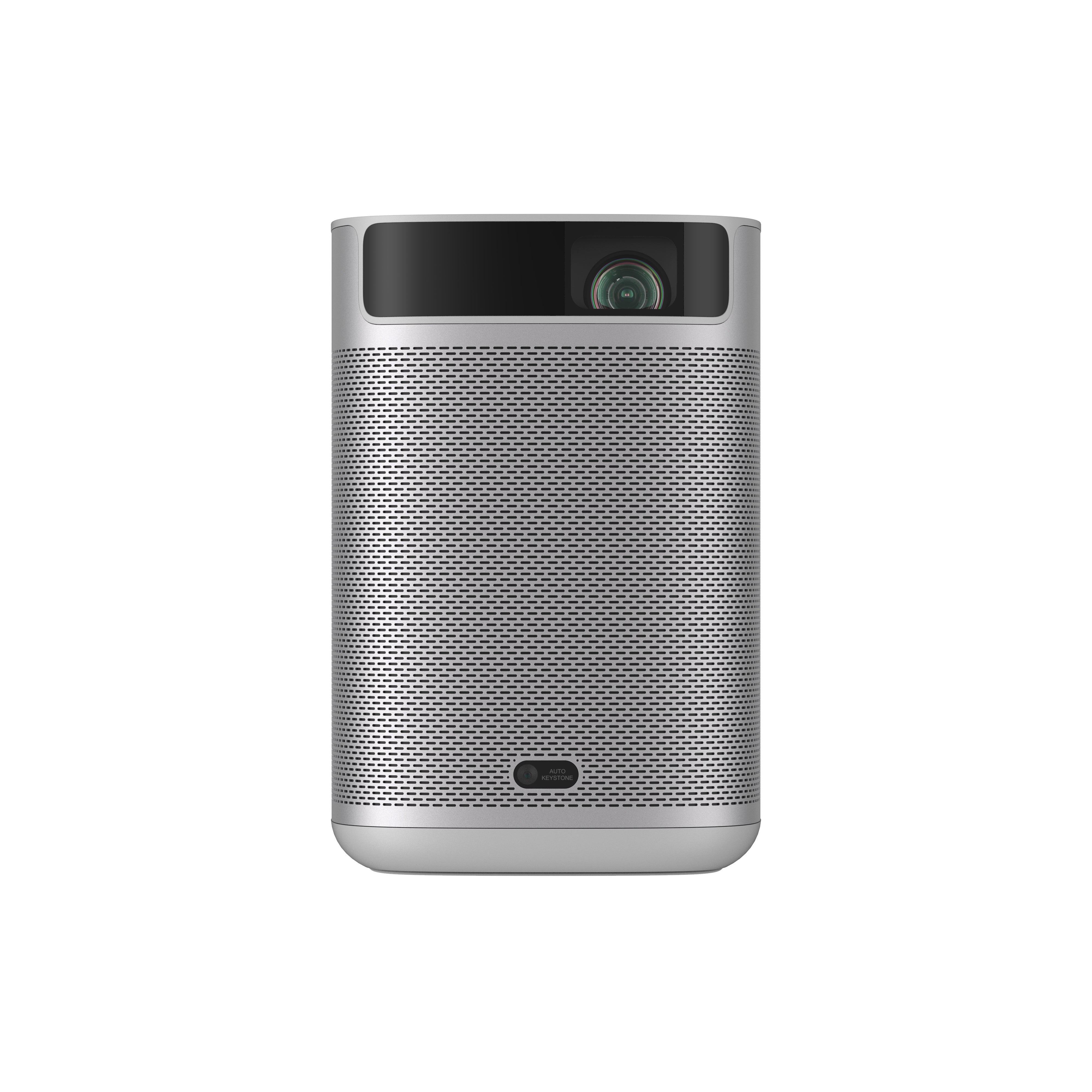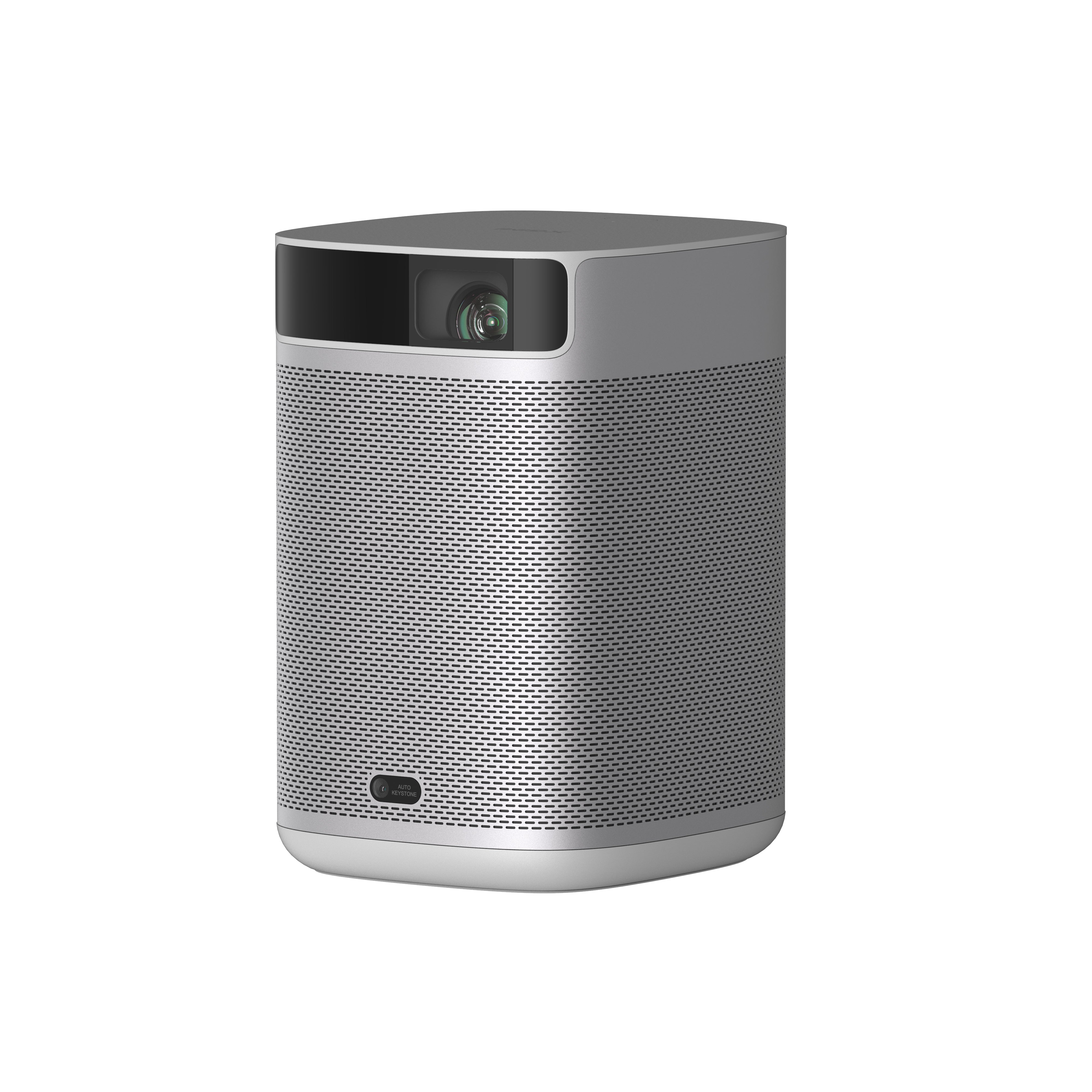 Conclusion
With affordable prices, portable projectors can be made accessible to a wide audience at a lower cost. With the price of a portable projector now much lower, people who previously couldn't afford one are now able to buy one. Depending on your needs, you can choose between entry-level, mid-range, and high-end portable projectors. Each category has its purpose and the sector in which it is most effective. You can get projectors like the XGIMI MoGo 2 Pro, XGIMI HORIZON Pro, or XGIMI Halo+. To ensure the reliability and quality of your portable projector, find out about the projector brand in advance, and ask for a purchase guarantee
Get €10 off Your Next Purchase
Join the XGIMI Community Today!