Choose A Suitable Projector For Your Business Needs
By XGIMI Tech - 2022-02
If you want your presentations to stand out or you've been reluctant to make a wise decision of getting the best business projector, then you have come to the right place.
Whether you are looking for a conference room projector, a portable business trip projector, or for promotions for your store, there are a few things that you need to consider when making such a big decision. First and foremost, you need to contemplate where the business projector will be kept because the environment of use is one of the most important influencing factors when choosing a projector. Then you must consider your budget and the features that your company needs.
The best business projectors have a great combination of excellent brightness, picture quality, and connectivity which is why we have listed our best business projectors according to your environment below.
Conference Rooms
Whenever we hear the word conference, we imagine a huge projector in the middle of the room, an elongated desk with chairs around it, and a podium right beside the conference room projector. You need it to not take too much time to set up, the screen should be large enough for every employee to see, and most importantly it should have enough brightness (you don't want people getting out of their seats to read what's on the slides).
For a Small Conference Room
If the conference room is small enough to only entertain 10 people then you need brightness to be between 800-1000 ANSI lumens. This will be more than enough to project a large screen for every person. The XGIMI Elfin is an FHD home projector that can be used as a conference room projector for its compact design, better than most in the market, and having as many as 800 ANSI lumens.
It also features XGIMI's state-of-the-art Intelligent Screen Adaption (ISA) technology consisting of autofocus, auto keystone correction, obstacle avoidance, and intelligent screen alignment. This simplifies setup and usability for every user, tech-savvy or not.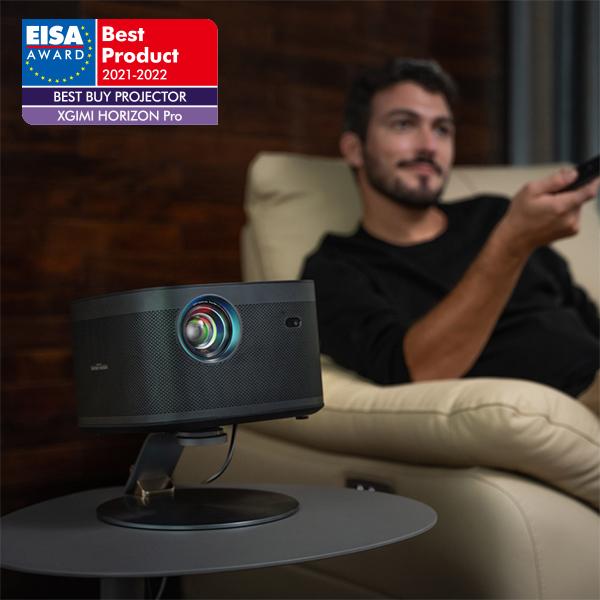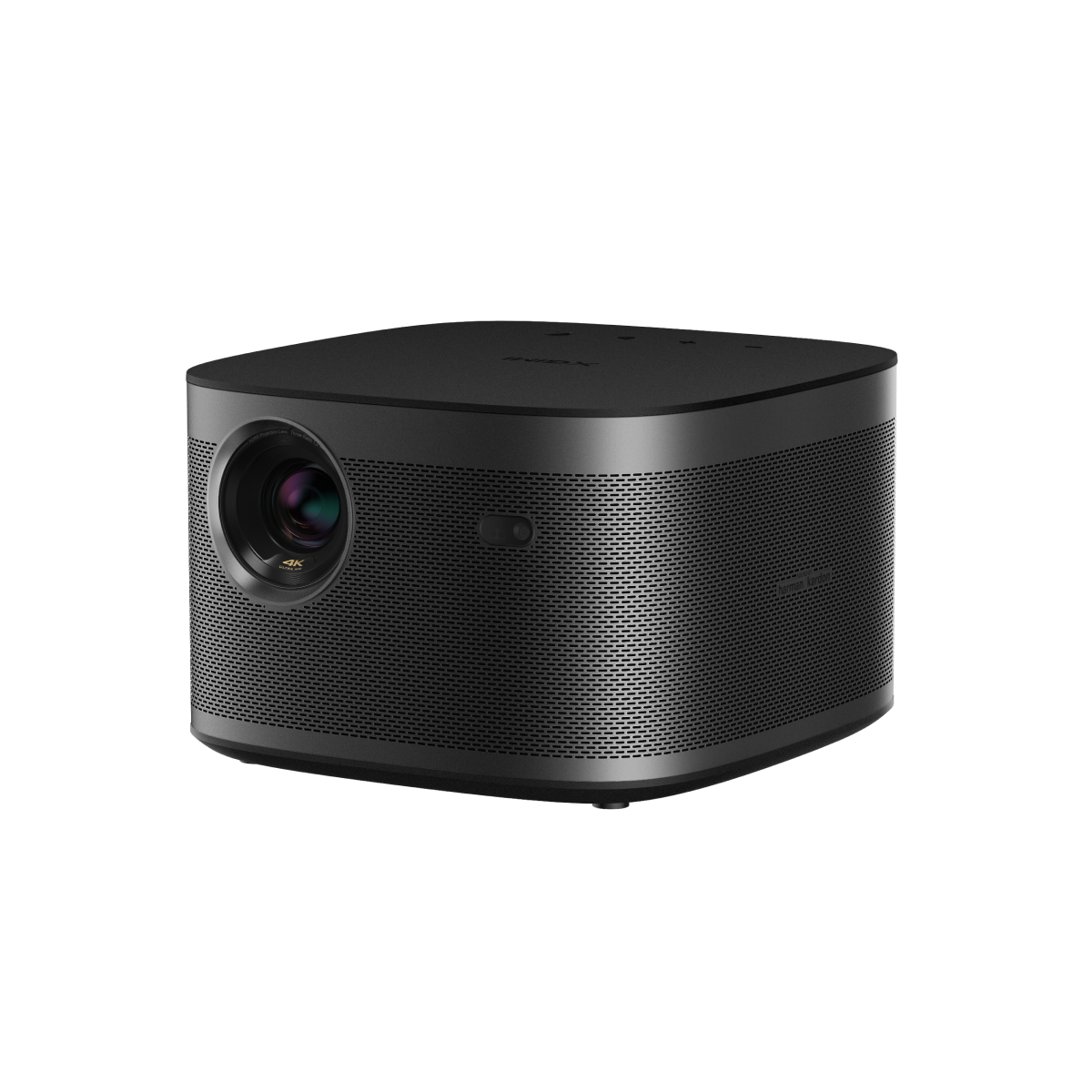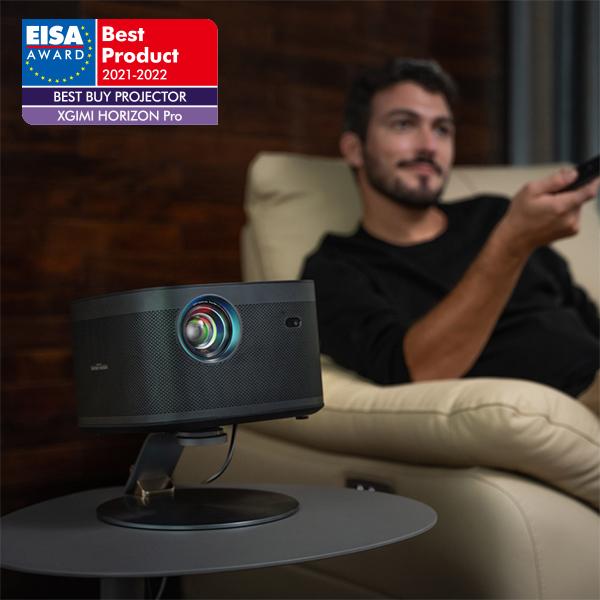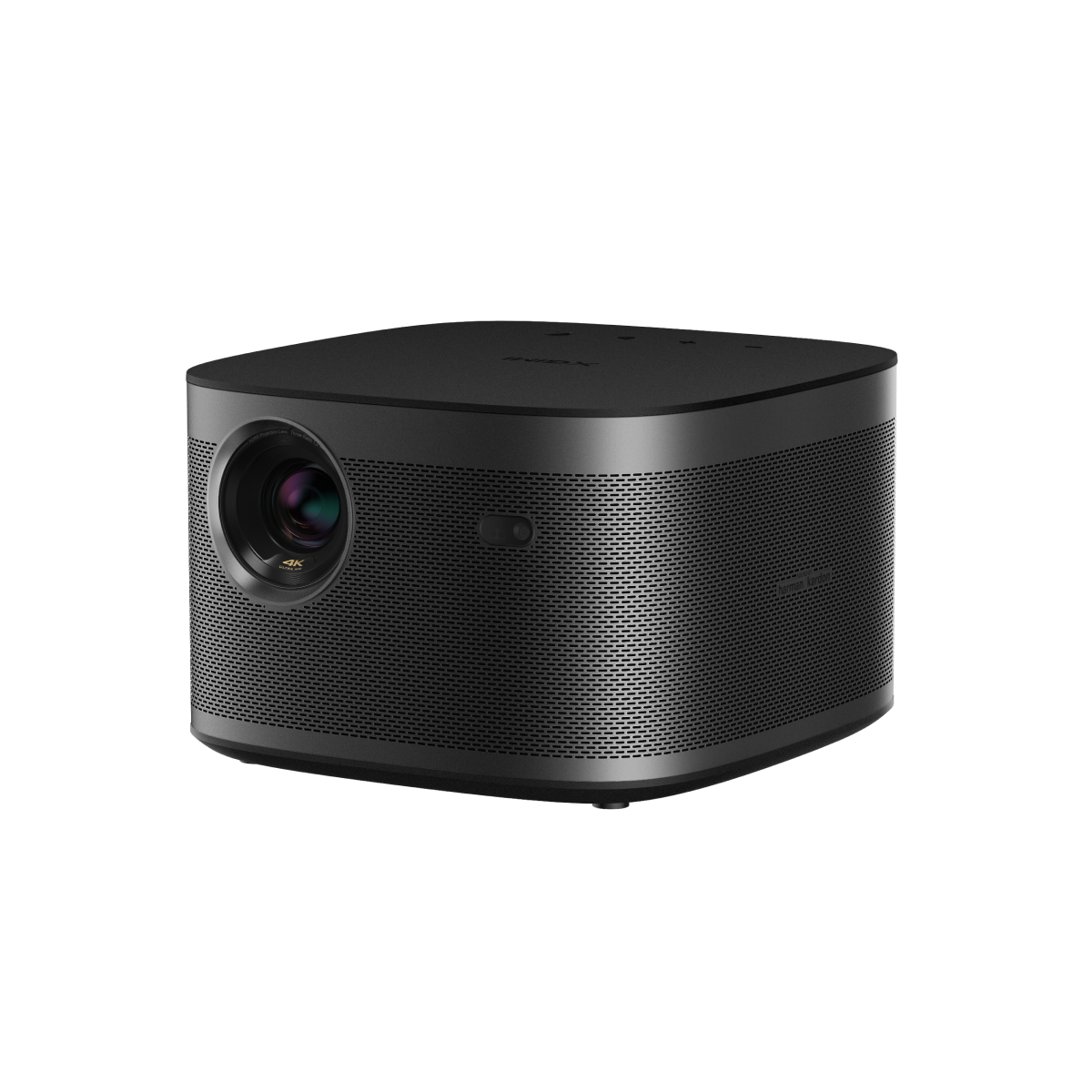 For a Medium-Sized Conference Room Having More People
For a medium-sized conference room, we recommend you opt for XGIMI HORIZON Pro or XGIMI HORIZON. Both of these business projectors give you 2200 ANSI lumens and a 150" screen to showcase your presentation to more than 20 people at the same time. With the same ISA technology and ANSI lumens, the only difference lies in the resolution provided by each.
XGIMI HORIZON gives you 1080 FHD resolution whereas XGIMI HORIZON Pro gives you 4K resolution, both of these products are sure to meet your conference room projector needs
For a Large Conference Room
If your conference room is large enough to fit more than 50 people, then you have to consider it before making your decision. A presentation stands out when you can grasp the attention of every single person in the room, which is why XGIMI AURA, an ultra-short throw laser projector, is the best option. It provides you with 2400 ANSI lumens and a 120" screen for even the employee in the last seat to see. It has large, built-in speakers which have proven to be the best in the market; Harman Kardon, 2 tweeters and woofers, and clear audio quality even when conducting an online meeting.
One thing that needs to be kept in mind when buying this conference room projector is, that it must be placed close to the wall so that the external light does not interfere with the visuals.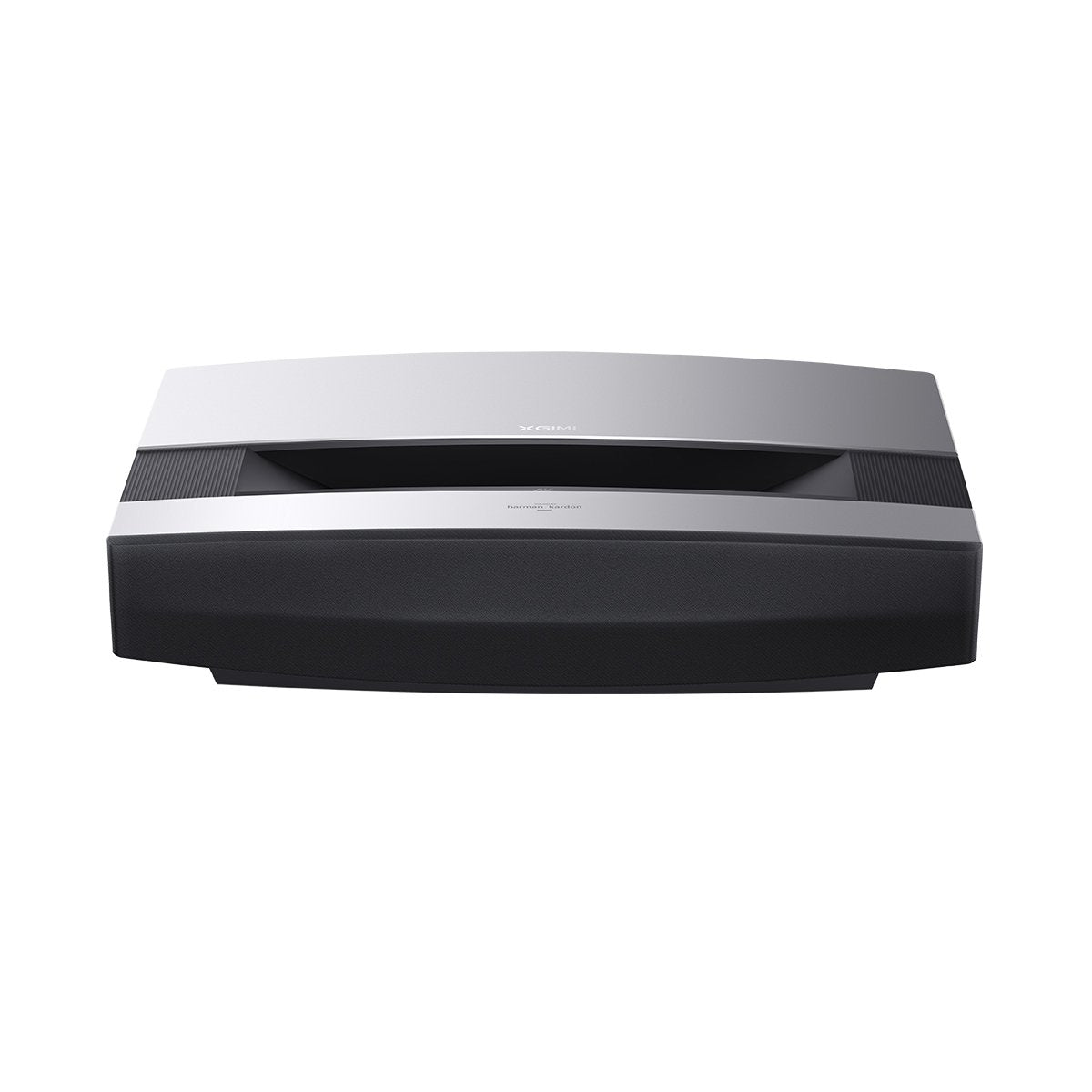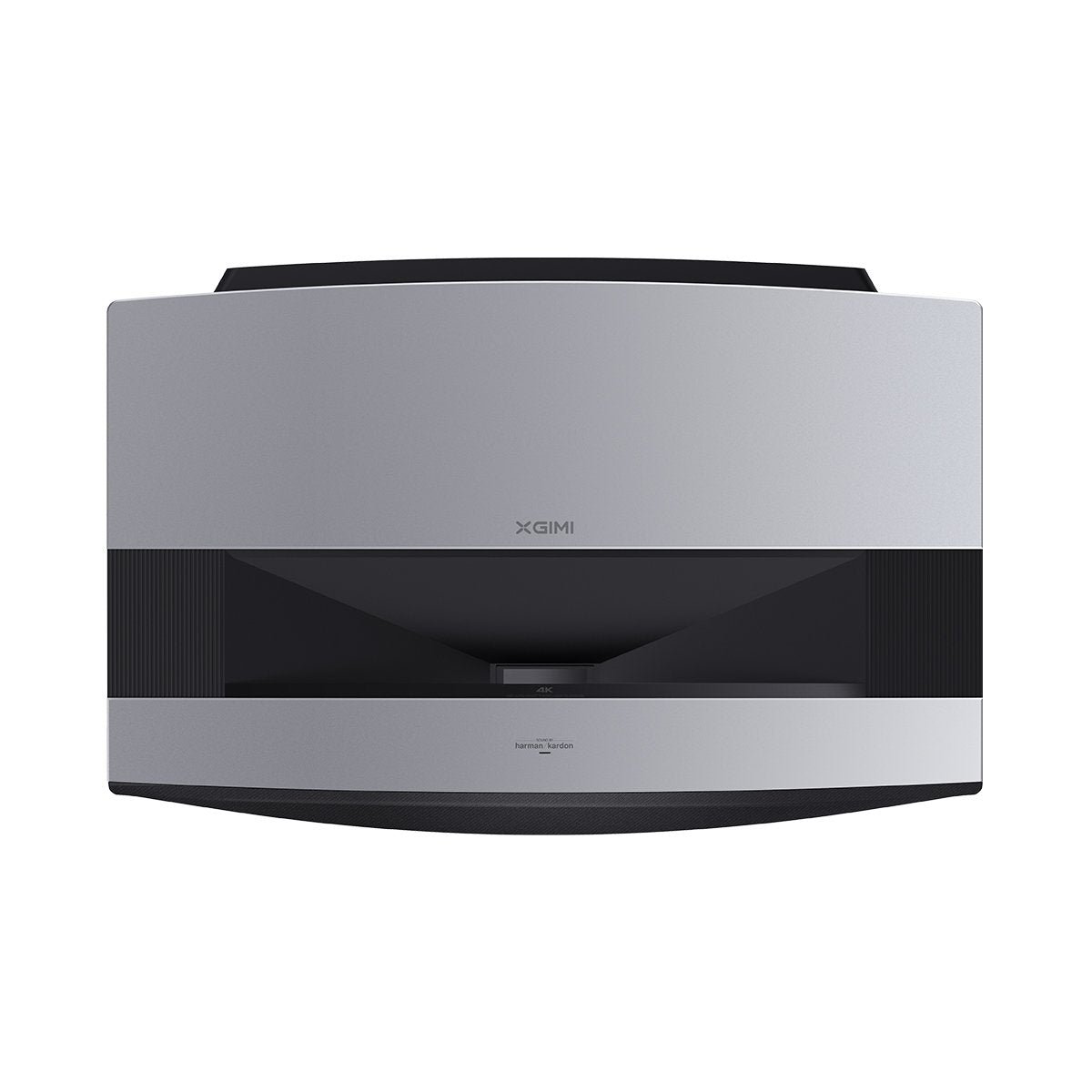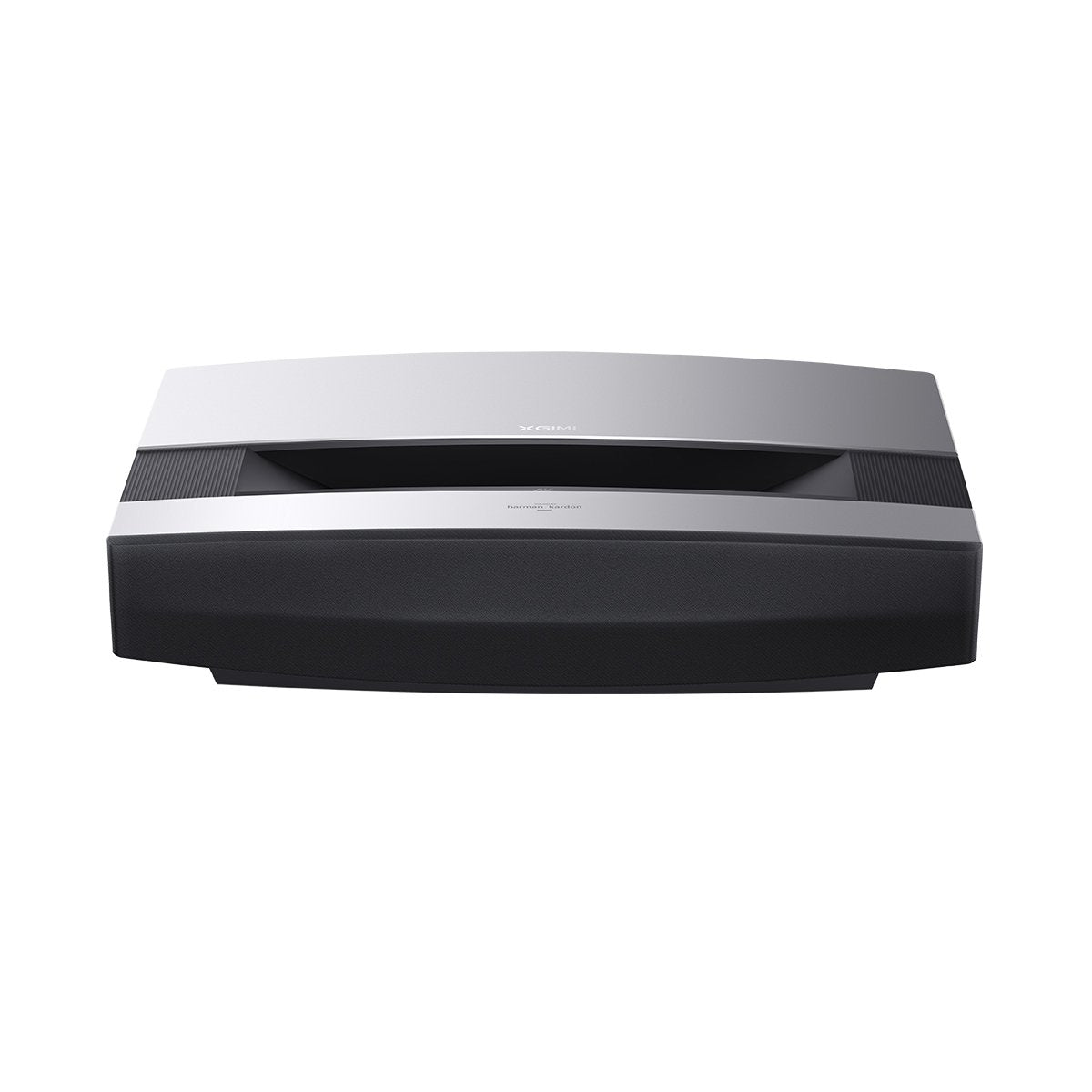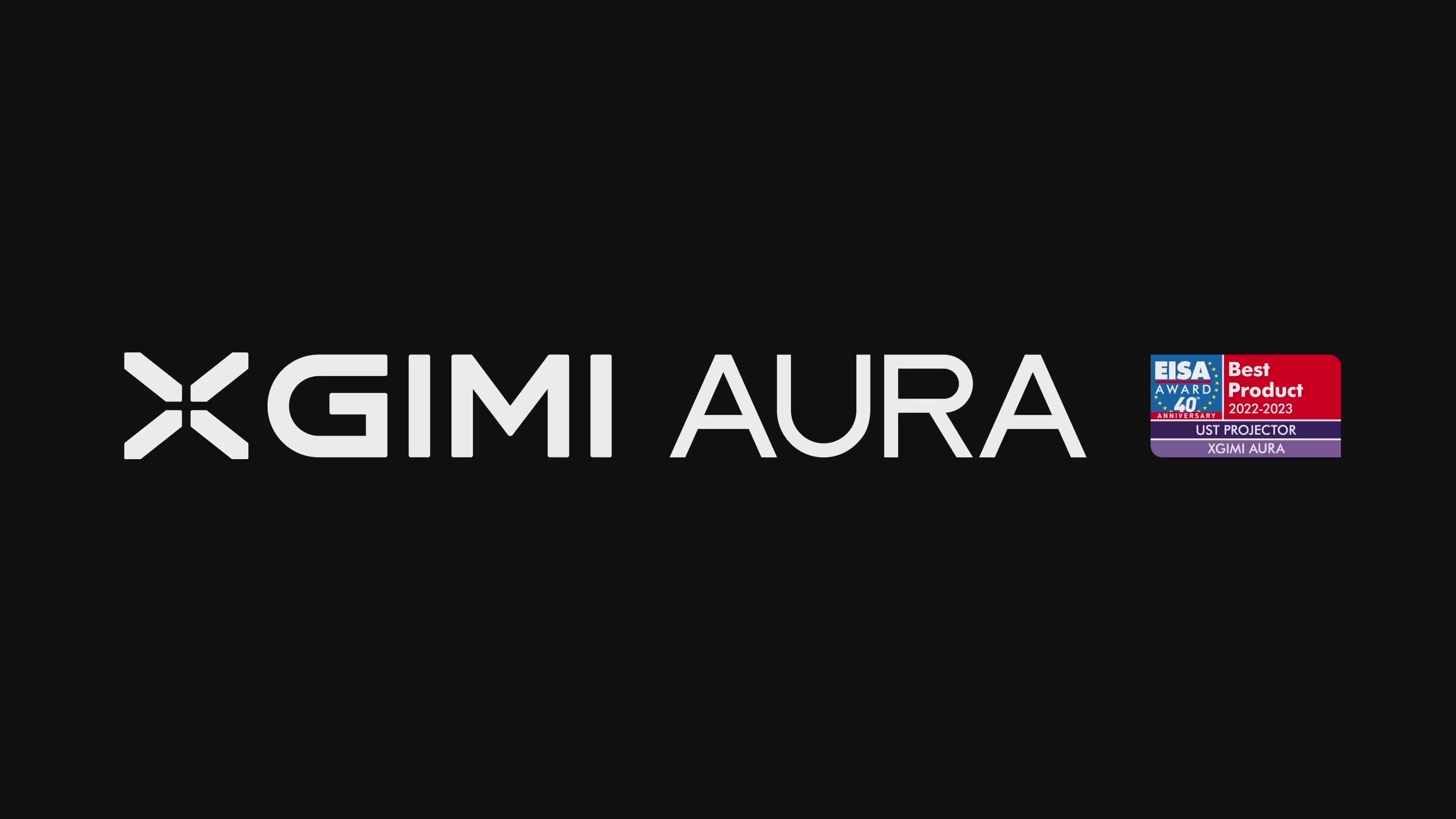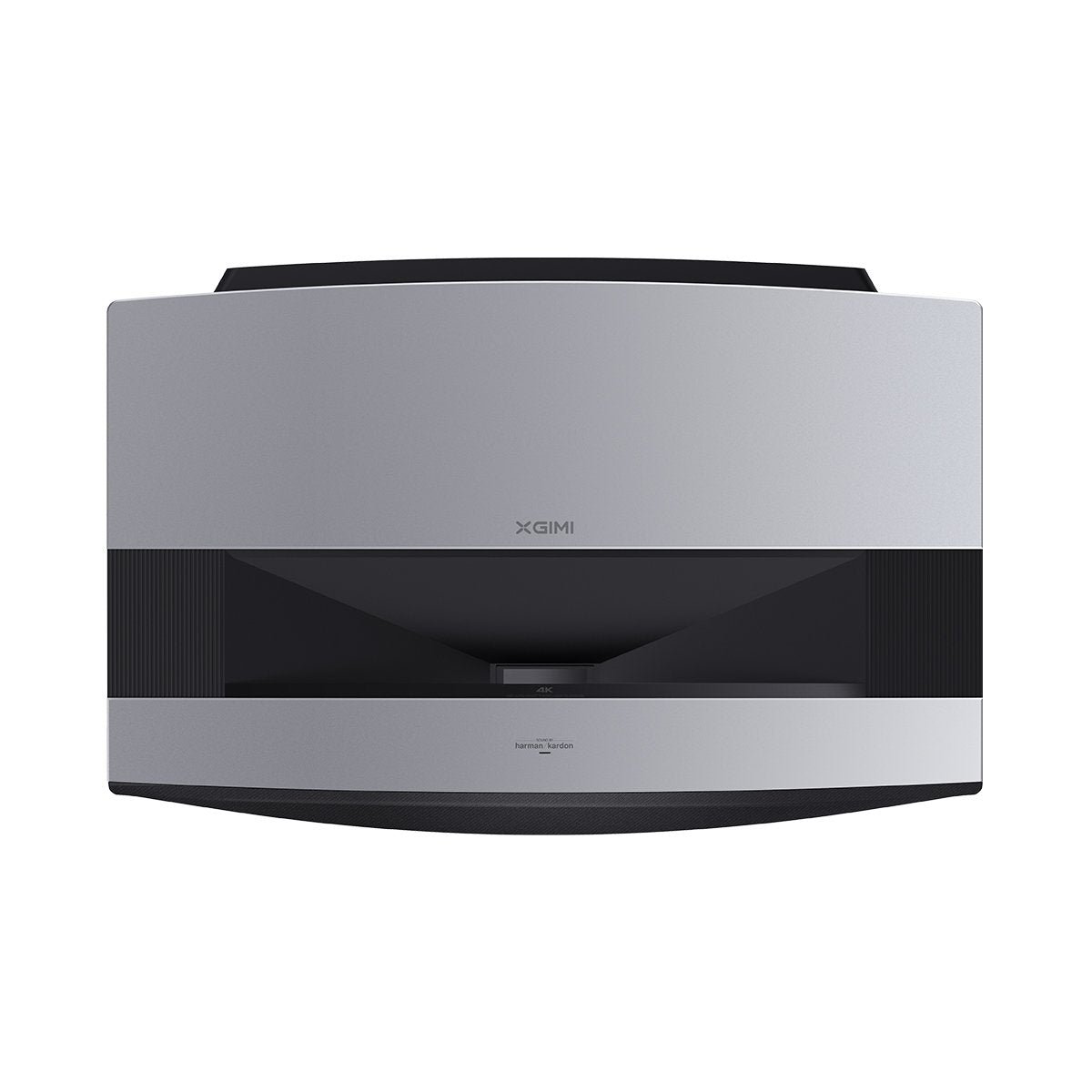 For Promotions
If you own a store or a large company where you need to show your customers what you have in store for them, then you must not look any further.
The XGIMI AURA will help clearly project what you stand for and your journey before they enter your store. It has a large screen with the best image quality as mentioned earlier, and it is bright enough to attract many customers, 2400 ANSI lumens. Place it closer to the wall, and no matter what time of the day, it will not be affected by any ambient light. Large Harman Kardon speakers consisting of 2 tweeters and 2 woofers make the audio quality amazing for the visiting customers. You shouldn't be worried about the maintenance cost because the laser light source runs for about 20,000 hours if you use it for 4 hours a day for the next 13 years.
For Business Trips
If you've been running your business for a long time, then you must know that business trips are important for a business to run smoothly. And you must also know that business trips do not necessarily mean that you will be exempted from conferences and meetings.
Imagine you have some important clients to brief in a few minutes, and your office is an hour away. You need a business trip projector that is portable, lightweight, very easy to set up, and easy to carry. XGIMI developed two such projectors keeping in view all the demands of their clients.
XGIMI Halo+ gives you as high as 1080 FHD resolution having 900 ANSI lumens and weighing 1.5kg. It is small enough to be carried around and does not need a large place to set up.
It has excellent ISA technology to make it easy for users to set up. It also has a built-in battery that can run about 2-4 hours when there's no external power source.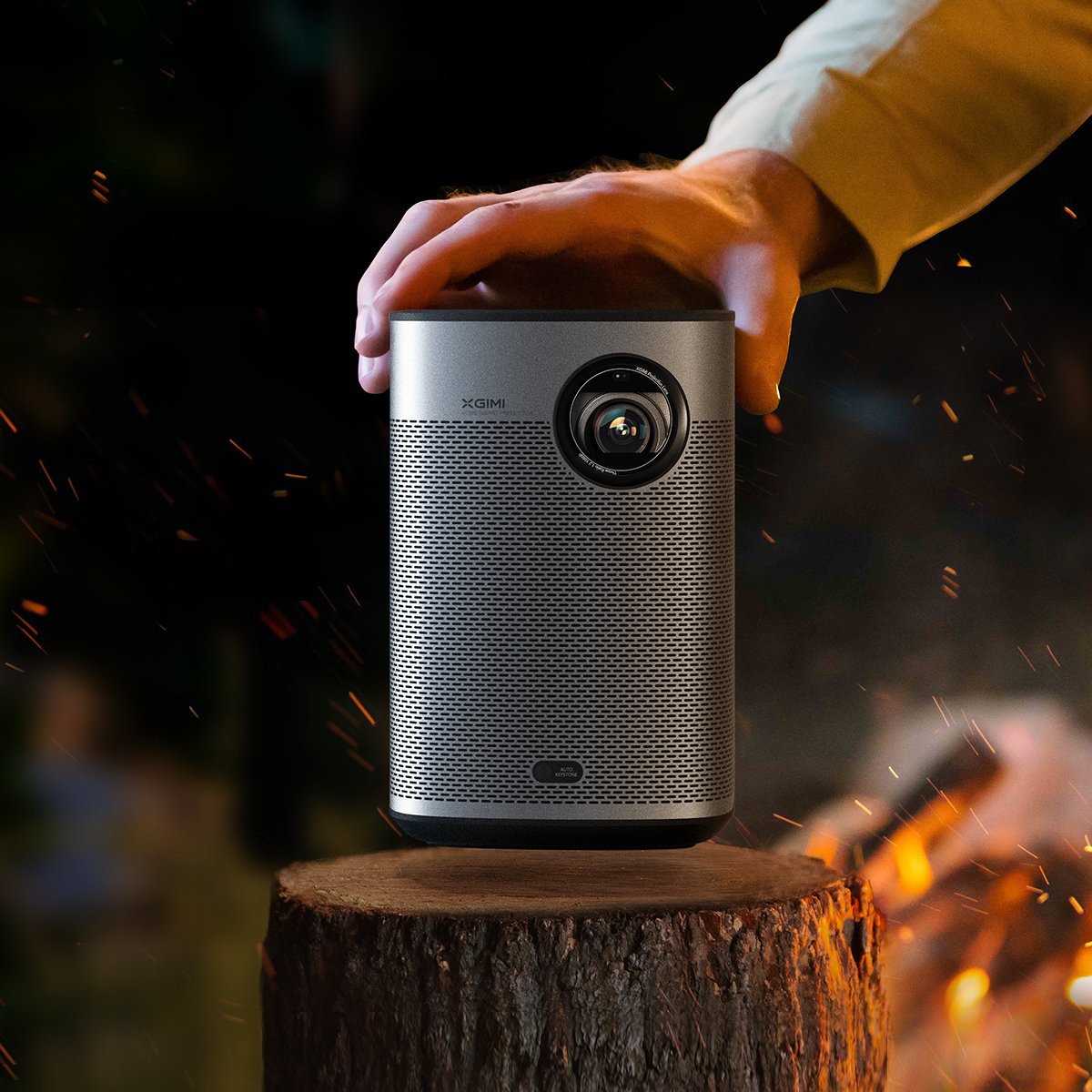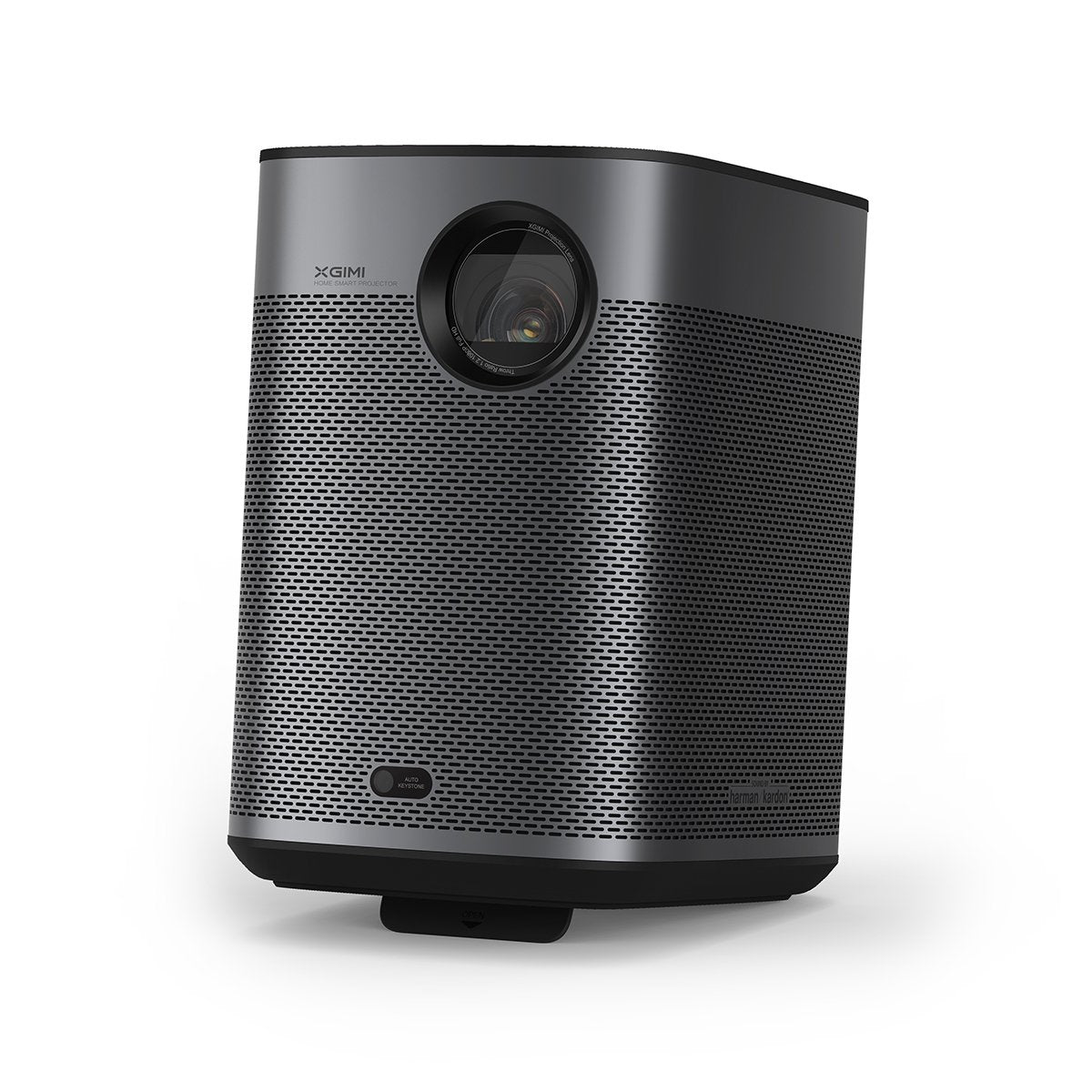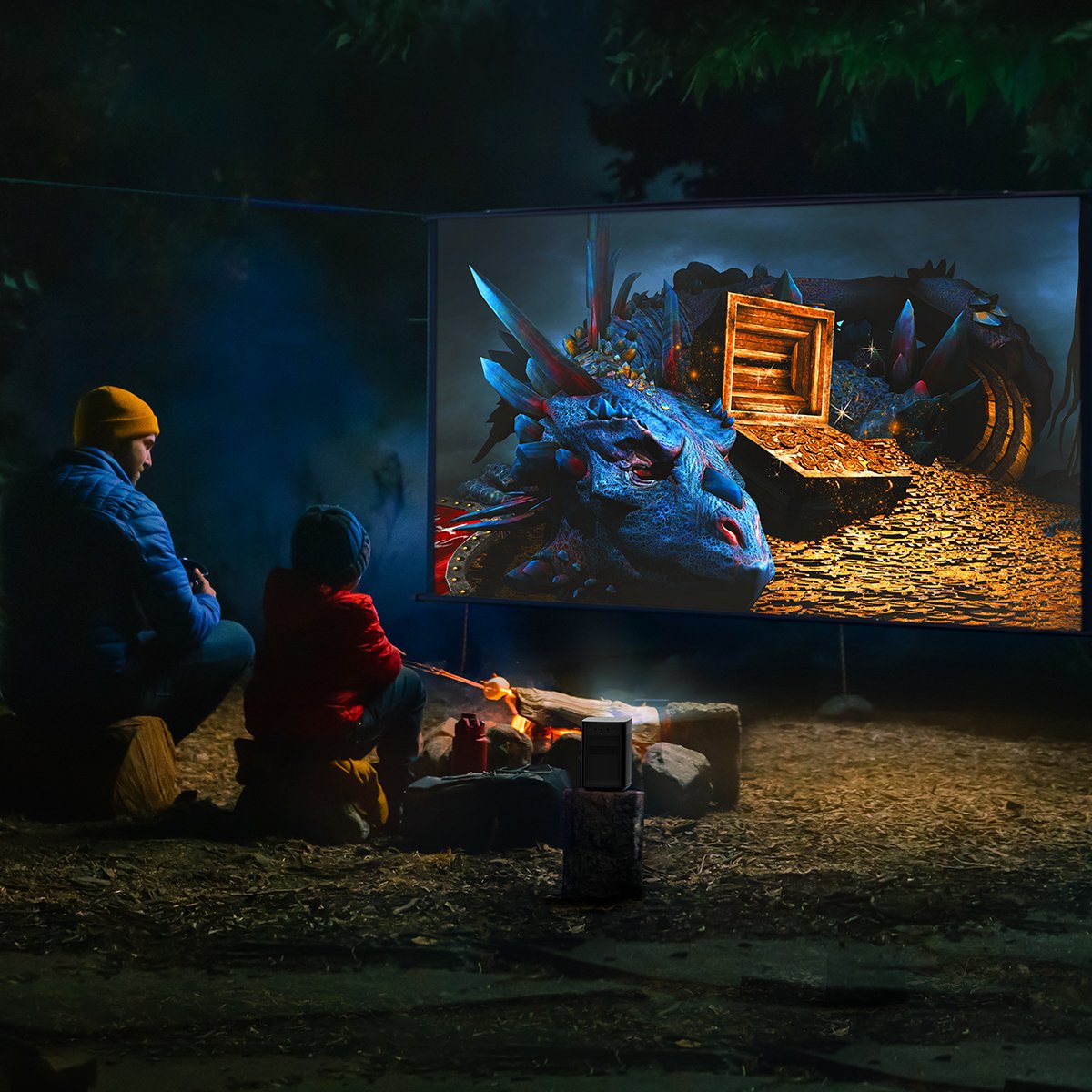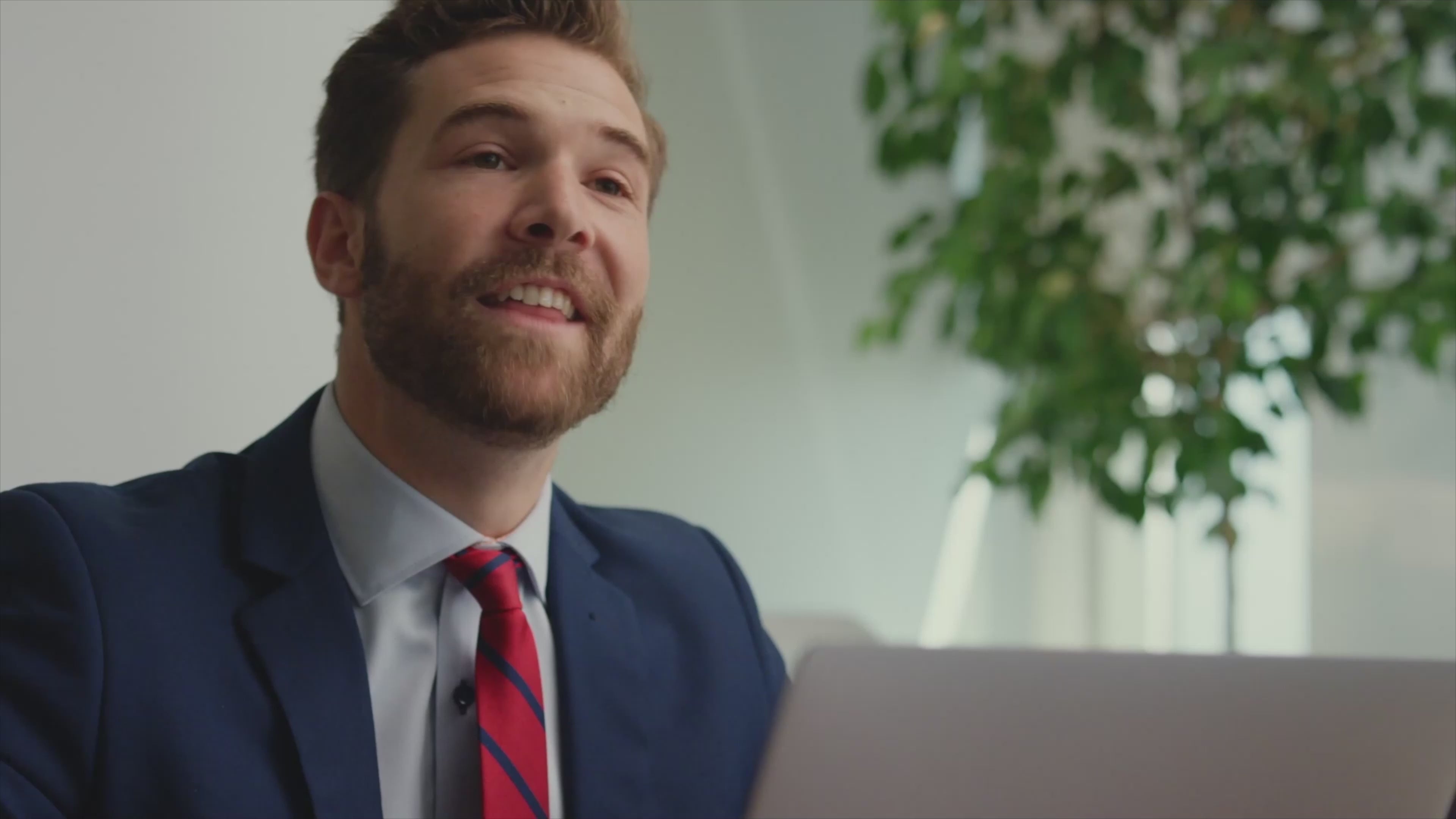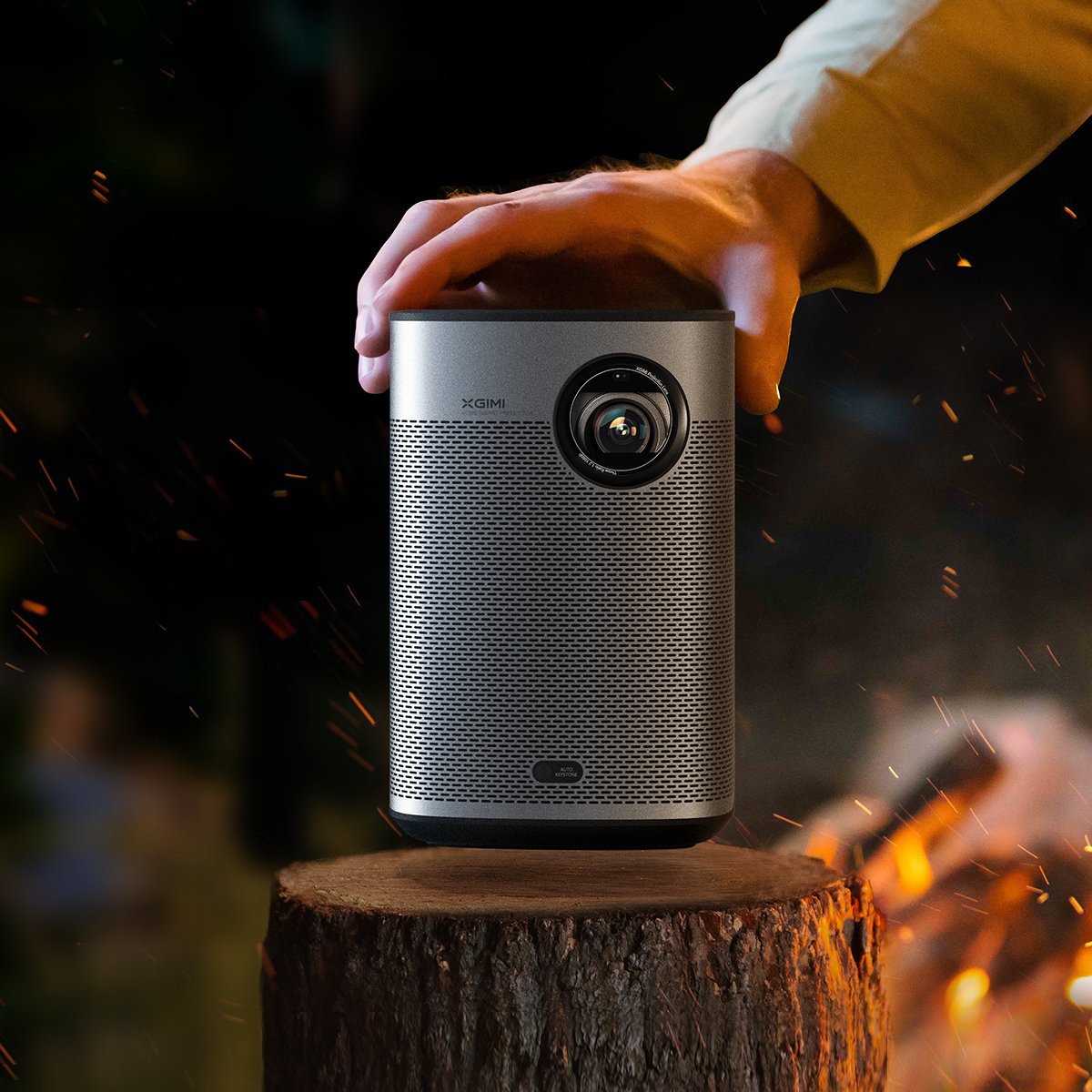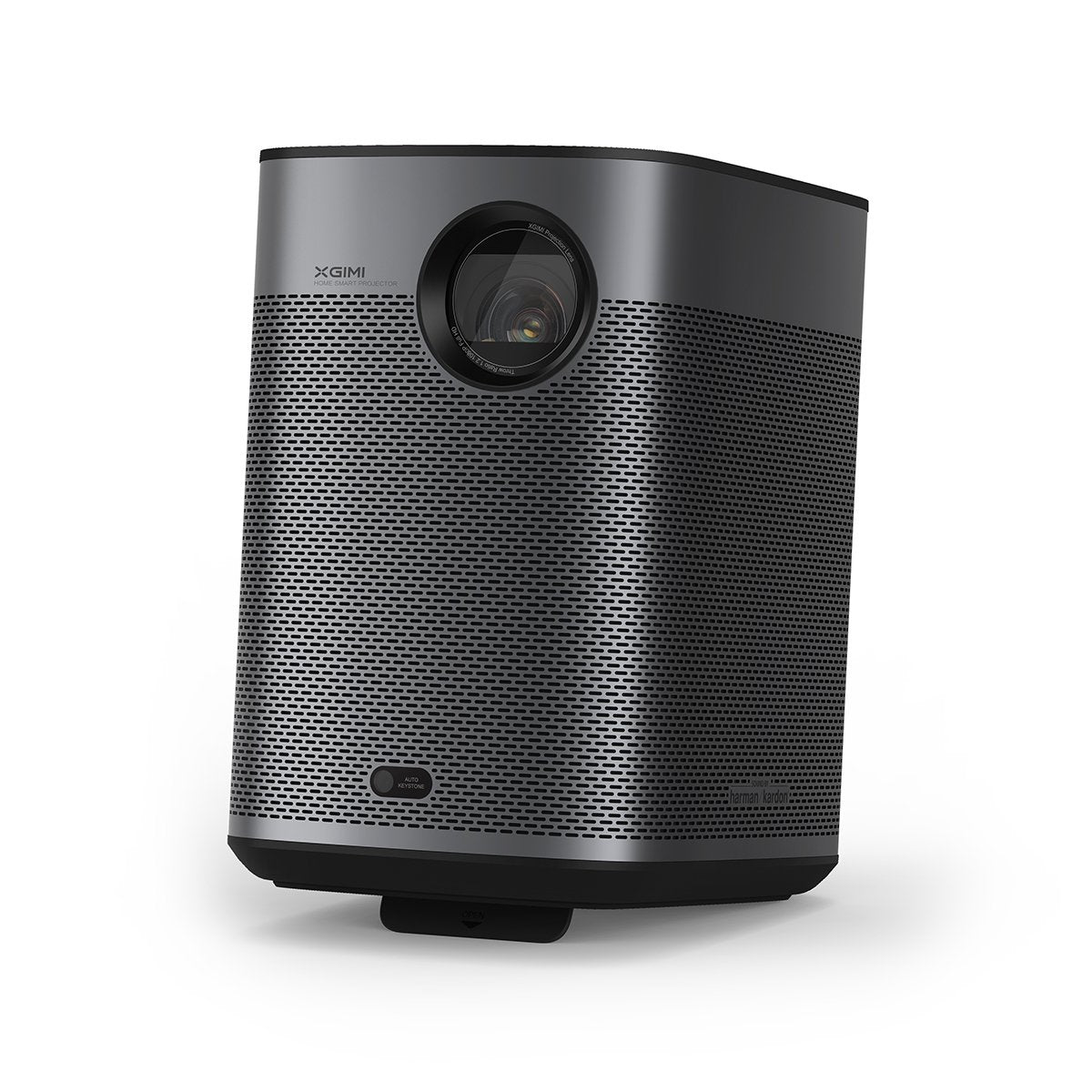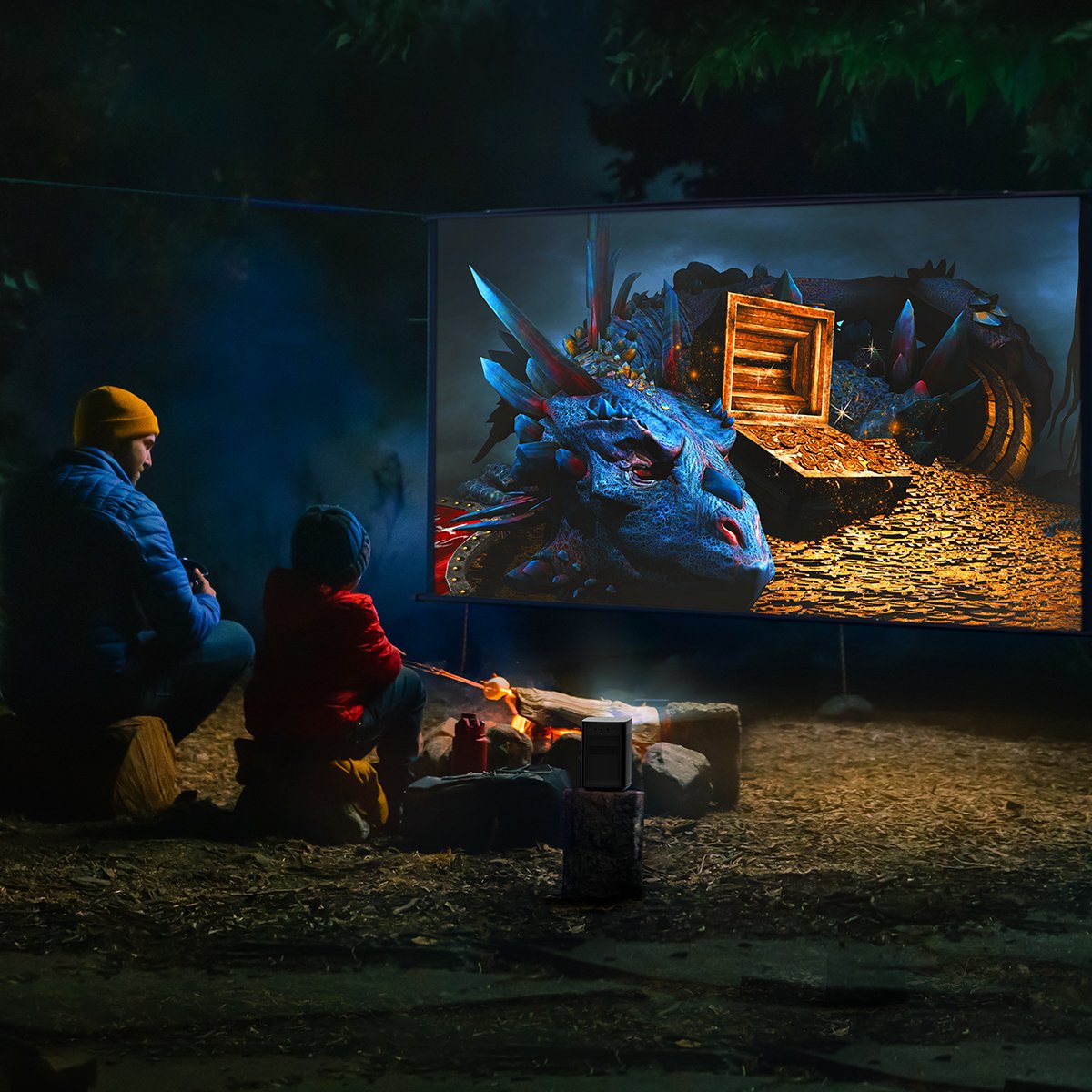 XGIMI Elfin, on the other hand, has the same ISA technology as the ones mentioned previously. Having 1080p resolution, it even provides a total of 800 ANSI lumens and weighs 0.9kg. Elfin does not have a built-in battery but its small size allows you to easily stuff in a bag and plug it in where an outlet is available.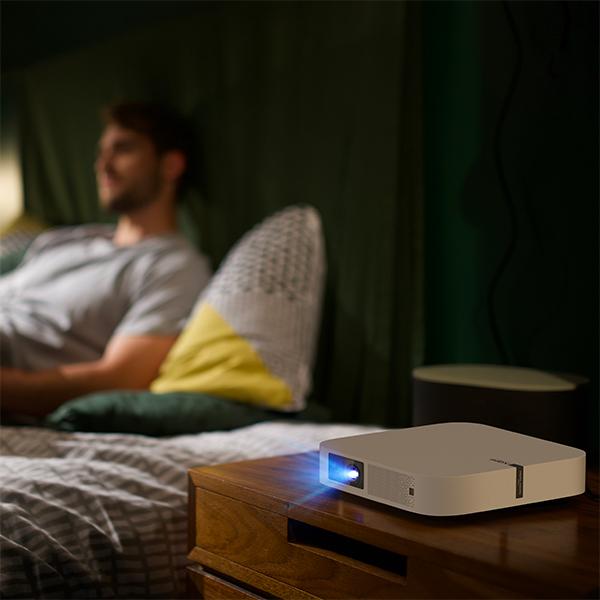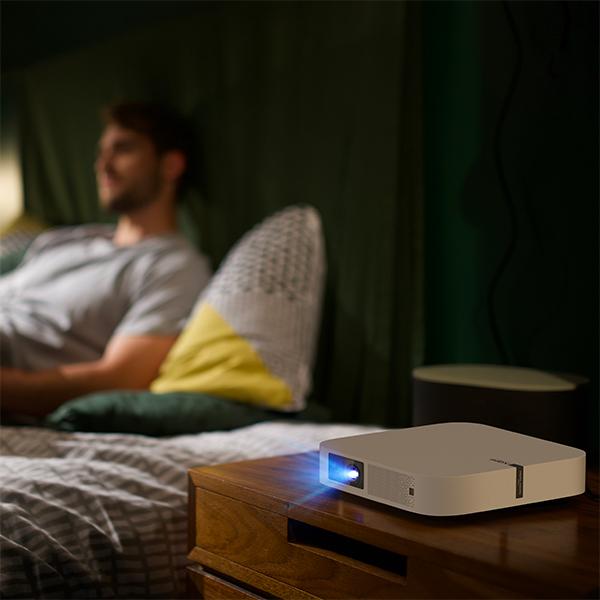 Fixed Or Not
When buying the appropriate business projector for yourself, you must consider whether you need one that will have to be moved every once in a while or it will be in a fixed location.
XGIMI Elfin and XGIMI HORIZON are used for small and large conference rooms respectively and are portable if you need to set it up in another conference room after some time.
If it needs to be set up in one large location only, it is best if you buy XGIMI AURA, the laser projector with 2400 ANSI lumens.
XGIMI Halo+ is a large conference room projector that has a built-in battery. Both of these can be used as business trip projectors when traveling abroad.
Conclusion
If you are looking for the best business projector, then you must first determine what you need. Is it the brightness, the good design, portability, or the amazing picture quality? The best one will be the one that fulfills all of your needs.
If you are someone who is always traveling, then portability is an important factor for you. Or if you're someone who wants the resolution to be better so that it produces all the text on the PowerPoint in a detailed and crisp manner, then it would be best if you opt for the one that helps deliver your presentation in very high resolution.
In the end, it all depends on you. Happy shopping!
Get €10 off Your Next Purchase
Join the XGIMI Community Today!